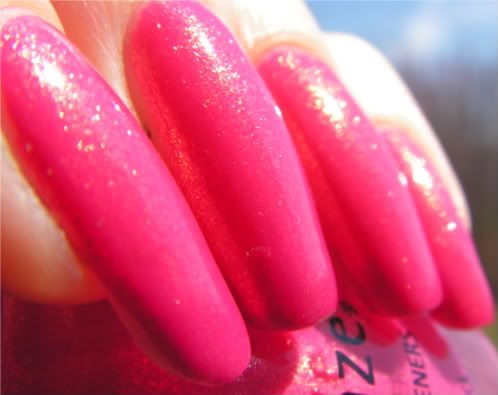 Let me take you down, 'cause I'm going to Strawberry Fields.

Nothing is real and nothing to get hung about.

Strawberry Fields forever.


Même si je n'avais pas aimé le colori, j'aurais acheté ce vernis seulement pour son nom...
J'adore cette chanson!
♥

Maintenant, parlons du vernis! C'est le rose de la collection Summer days de China Glaze et comme les autres, il est rempli de paillettes. Cette fois-ci, elles sont dorées! J'aime bien les vernis roses en général et grâce à ses paillettes, il est différent des autres.
La qualité est très bonne, l'application est facile et il sèche rapidement. Le seul hic est la tenue, mais comme je change sans arrêt de vernis, ce n'est pas un si gros problème pour moi.