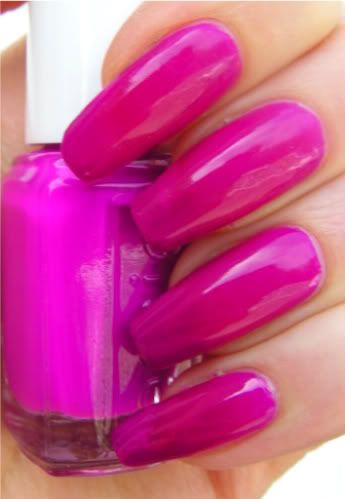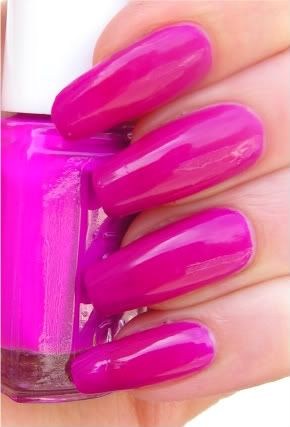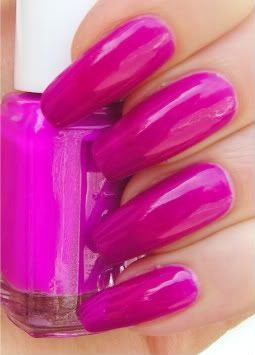 Mon préféré de cette collection, sans aucun doute! Ce vernis est un magnifique violet/magenta très vibrant. Mes photos ne lui rendent pas justice, Perky Purple est définitivement plus foncé et plus violet en réalité.
La texture est correcte, je n'ai pas eu de problème à l'application et j'ai utilisé 3 couches.
Comme la plupart des vernis néons, il est mat lorsqu'il sèche, vous aurez donc besoin d'une couche de top coat pour le rendre brillant!
--
My favorite from this collection, without a doubt! This polish is a super bright purple/magenta. These pictures don't do it justice, it's definitely deeper and much more purple in real life.
The formula is great, I had no application problem and I used 3 coats.
Like most neon colors, it dries to a matte finish, so you'll need a top coat to make it shiny!