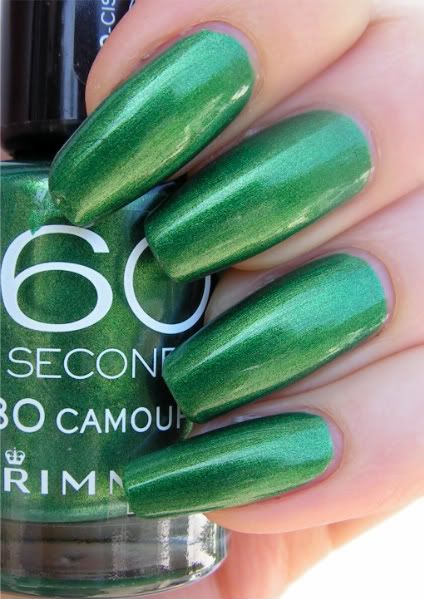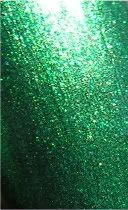 Camouflage est un superbe vernis vert émeraude, pas trop pâle, ni trop foncé. Il est rempli de minuscules paillettes et je dirais que c'est une couleur plutôt chaude, contrairement à
Outta Bounds
.
Le pinceau est parfait, la texture est bien et le vernis sèche rapidement. L'application est facile et se fait sans stries. J'ai utilisé 2 couches.
---
Camouflage is a beautiful warm, shimmery emerald green polish, not too dark or too light.
The brush is perfect, the formula is great and the polish dries fast. The application was very smooth and streak-free. I used 2 coats.