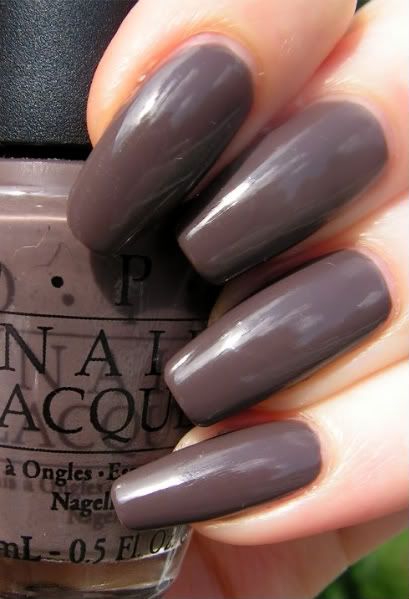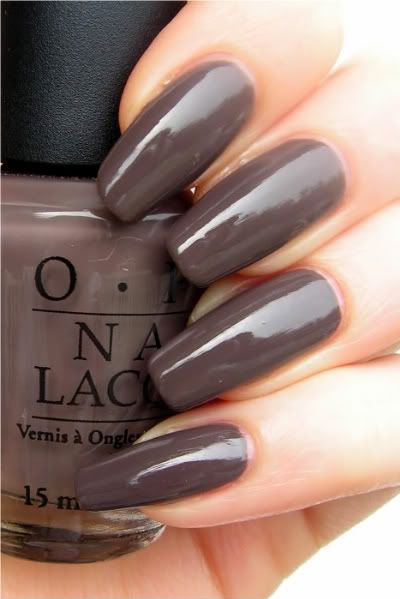 Un de mes vernis favoris, je le trouve à la fois sophistiqué, audacieux et totalement unique. Dans la bouteille, la couleur est bizarre, mais sur mes ongles, il est beaucoup plus foncé et joli!
La couleur est difficile à décrire, je dirais que c'est un taupe très foncé, mais il peut parfois paraître plus marron ou plus gris. La qualité est parfaite, il est très laqué, il est agréable à appliquer et j'utilise toujours 3 couches pour qu'il soit parfaitement opaque.
Ce vernis fait parti de la collection France de OPI.
----
One of my favorites polish, I think this color is sophisticated, edgy and totally unique. In the bottle, the color is weird, but on my nails, it is much darker and prettier!
The color is hard to describe, it's a dark taupe, sometimes it looks more brown, sometimes more grey. The quality is perfect, very shiny, a dream to apply and I always use 3 coats to get complete opacity.
This polish is from OPI France collection.