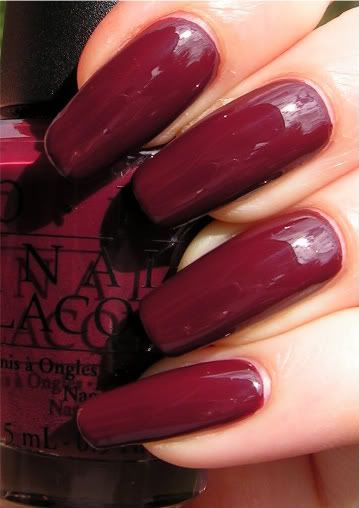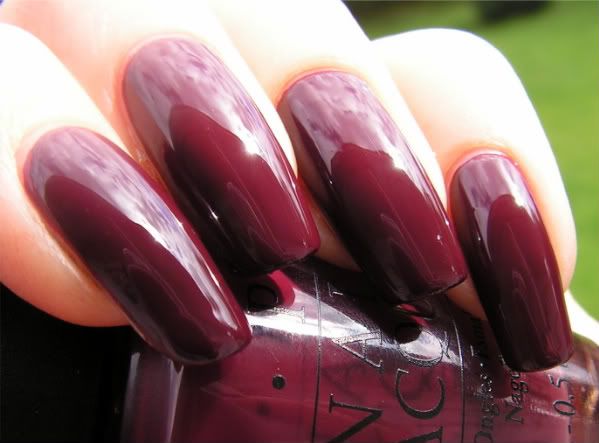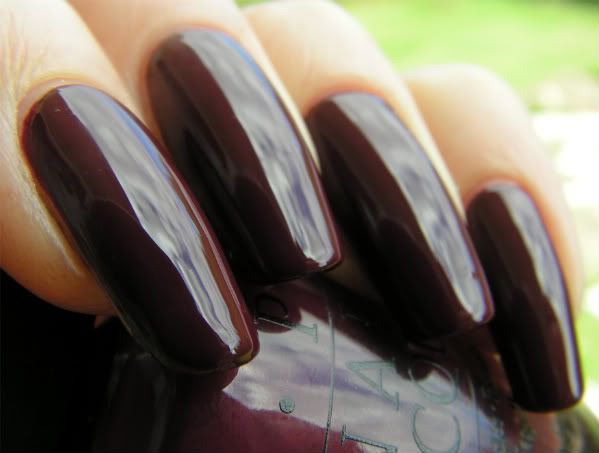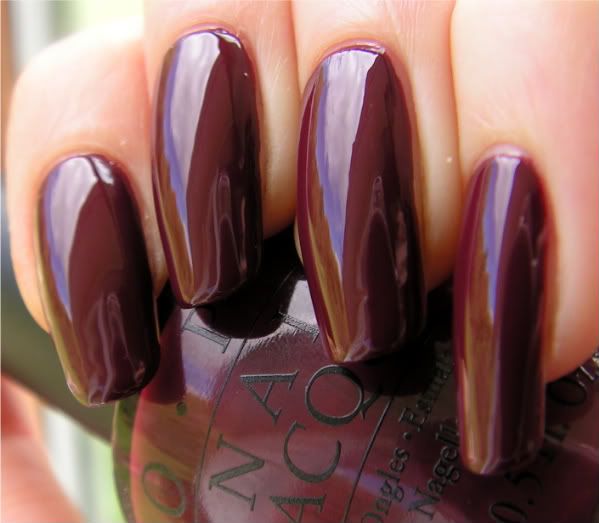 Can You Tapas This est un joli vernis rouge/marron, très riche, laqué et parfait pour l'automne. Je l'aime bien, c'est une belle couleur, même si elle n'est pas incroyablement unique.
La qualité est aussi très bonne, l'application est parfaite après 2 couches.
C'est une couleur difficile à capter, la dernière photo est probablement la plus réaliste.
---
Can You Tapas This is a beautiful rich brownish berry red polish, very shiny and perfect for fall. I like it, this is a great color, even if it's not incredibly unique.
Quality is great too, the application was flawless after 2 coats.
This is a color very hard to capture, the last picture is probably the most accurate.