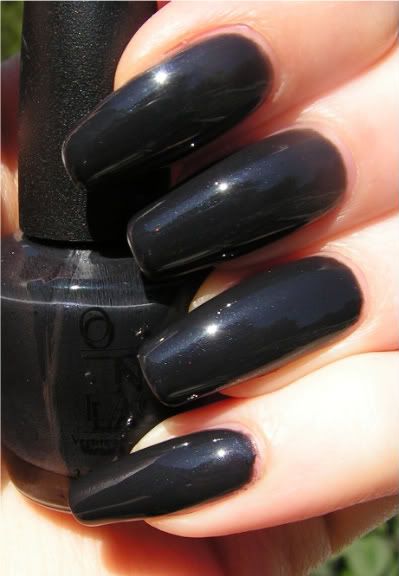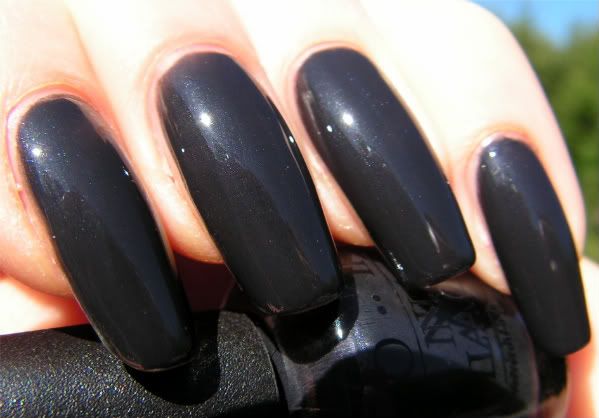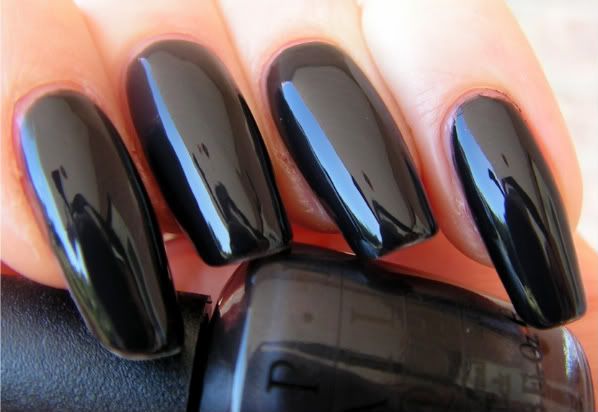 Suzi Skiees in the Pyrenees est un vernis gris très foncé avec des paillettes bleues très subtiles. Les paillettes sont presque invisibles, sauf si vous regardez de très près. Je pense que la couleur est bien, mais pas exceptionnelle. Ce vernis est très laqué et ne parait jamais totalement noir, même à l'intérieur.
La qualité était horrible. Le vernis était liquide comme de l'eau et j'ai dû appliquer 4 couches pour avoir un résultat opaque. J'ai peut-être eu une mauvaise bouteille. :(
Je déteste aussi les mini bouteilles de OPI, le pinceau est beaucoup trop petit pour mes ongles!
---
Suzi Skies in the Pyrenees is a very dark charcoal polish with subtle blue shimmer. The shimmer is almost invisible, except if you look very closely. I think the color is great, but not exceptionnal. It is very shiny and never look totally black, even indoor.
The quality was awful. The polish was watery and it took four coats to be opaque. Maybe I had a bad bottle! :(
I also hate OPI mini-bottles, the brush is way too small for my nails!