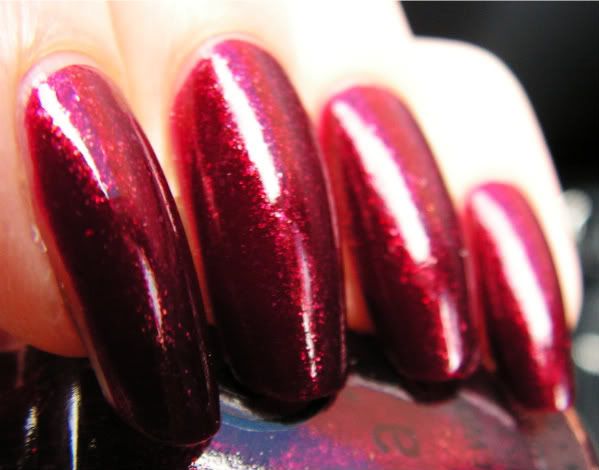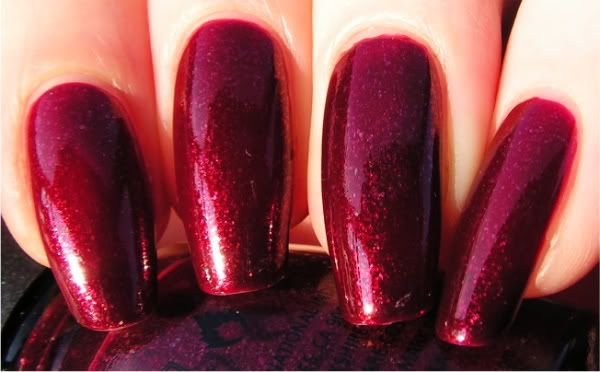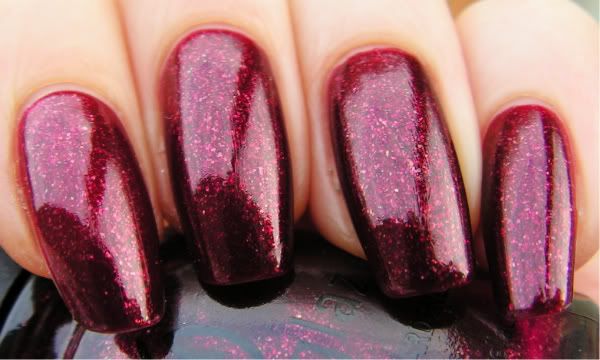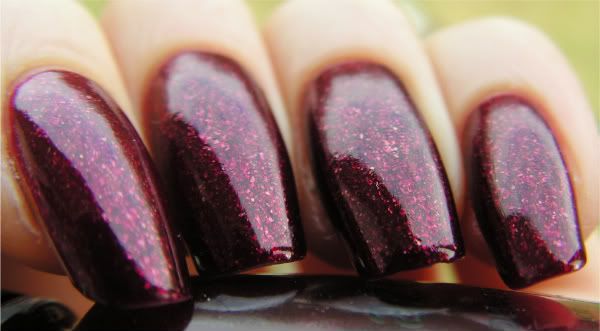 Superbe vernis "jelly" rouge framboise rempli de paillettes dorées. C'est une couleur très difficile à capter, elle est plus jolie en vrai. J'adore les vernis rouges (surtout avec des paillettes!) et je suis certaine d'utiliser ce vernis souvent cet hiver.
C'est une base "jelly", donc plutôt transparente. J'ai dû utilisé 4 couches, mais le vernis s'applique très facilement.
---
Beautiful berry red jelly polish with gold glitter. This is a color very hard to capture in pictures, it looks much better in real life. I love red (especially glittery red!) and I will use it a lot this winter.
It's a jelly base, so it's quite sheer. I had to use 4 coats, but it was easy to apply.