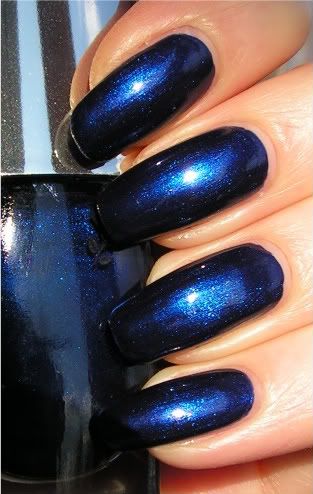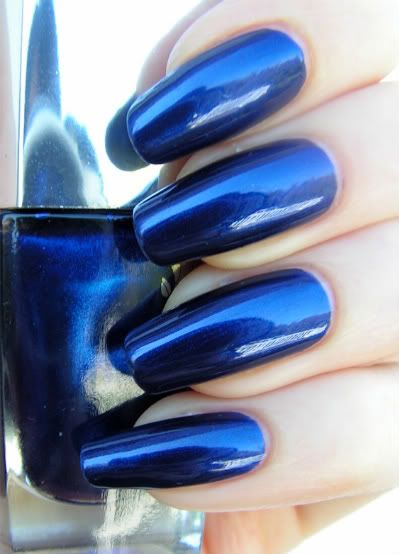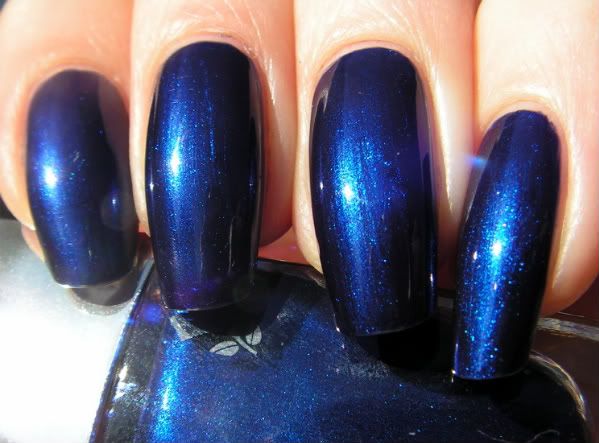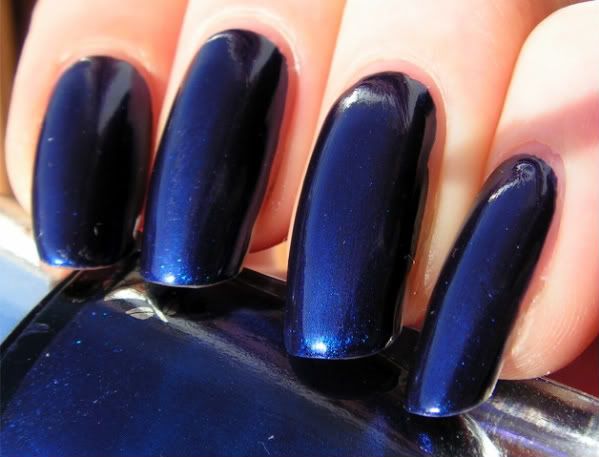 Indigo Paris est un vernis bleu marin rempli de paillettes de la collection Declaring Indigo de Lancôme. La couleur est superbe, très voyante, électrique et lumineuse. Mes photos ne lui rendent pas justice, il est encore plus joli en vrai!
Il s'agit d'un vernis dispendieux (20$CAN) et je suis heureuse de l'avoir dans ma collection puisque c'est une couleur unique et que je suis quasi certaine qu'il n'y a pas un autre vernis semblable disponible en ce moment, mais la qualité est décevante. La texture est épaisse, pâteuse et difficile à appliquer.
J'ai utilisé 2 couches.
---
Indigo Paris is a shimmery navy polish from Lancome Declaring Indigo collection. The color is gorgeous, very bold, electric and glowy. My pictures don't do it justice, it's much better in real life!
This is an expensive polish (20$ CAN) and i'm happy to have it in my collection because the color is unique and i'm pretty sure there is no dupe, but the quality is very disappointing. The formula is thick, gloopy and hard to apply.
This is 2 coats.