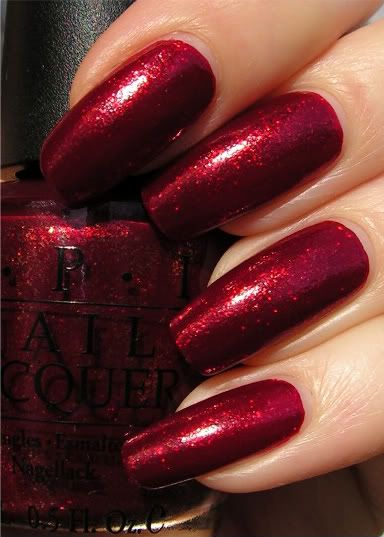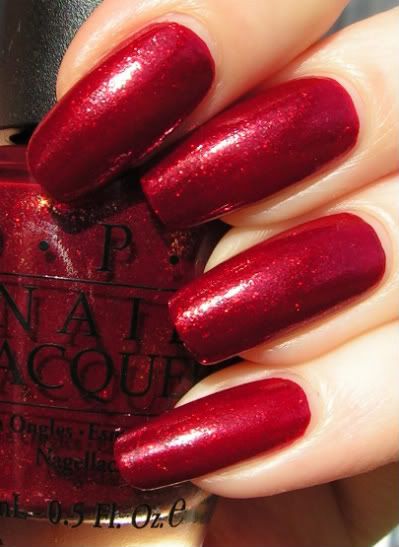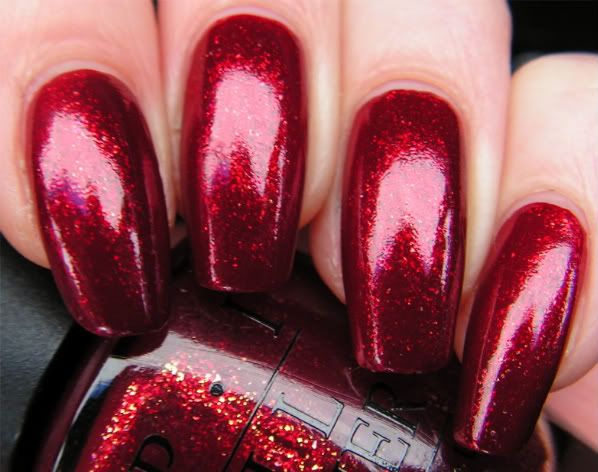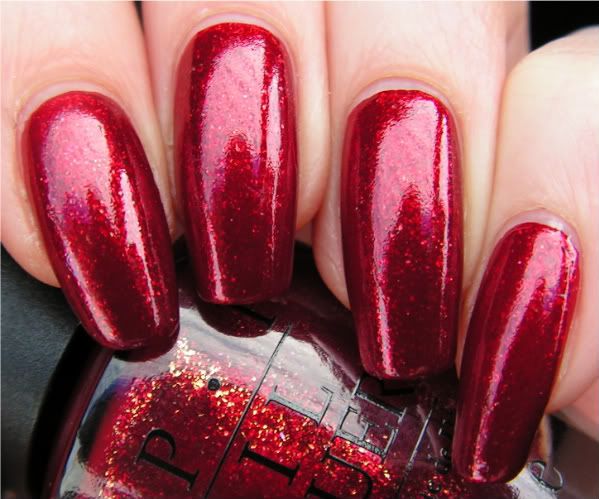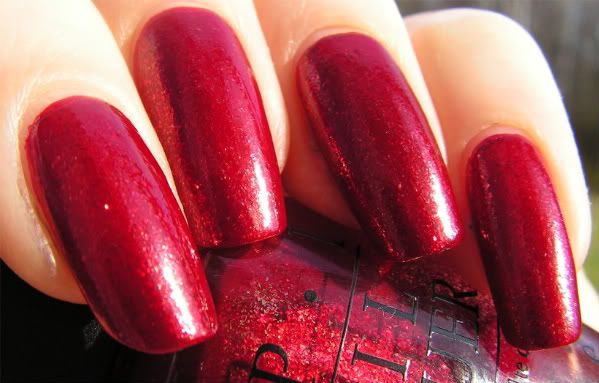 Smitten with Mittens est un vernis pailleté rouge de la collection Holiday Wishes de OPI. Dans la bouteille, les paillettes sont dorées, mais elles ne sont pas vraiment visibles sur mes ongles. Cette couleur est tout simplement magnifique et très similaire à Ruby Pumps de China Glaze, mais Smitten with Mittens est plus foncé et un peu moins pailleté. Je vais essayer de mettre des photos comparatives bientôt sur le blog.
La formule est bonne, très facile à appliquer et opaque après 2 couches. Smitten with Mittens est fantastique et je suis très heureuse de l'avoir dans ma collection, mais Ruby Pumps reste mon vernis rouge favori!
---
Smitten with Mittens is a glittery red polish from OPI Holiday Wishes Collection. In the bottle, the glitter is gold, but it's not very visible on my nails. This color is absolutely stunning and very similar to China Glaze Ruby Pumps but Smitten with Mittens is darker and a little bit less glittery. I'll try to post comparison pics soon.
The formula was nice, very easy to apply and opaque after 2 coats. Smitten with Mittens is awesome and I'm very happy to have it in my collection, but Ruby Pumps is still my favorite red!