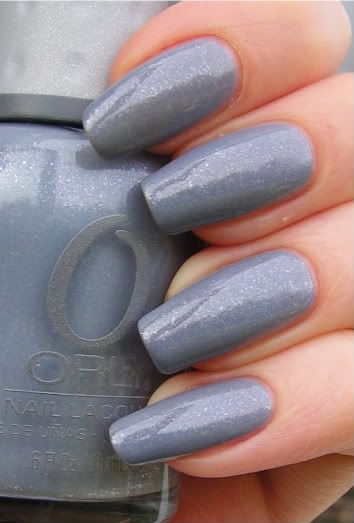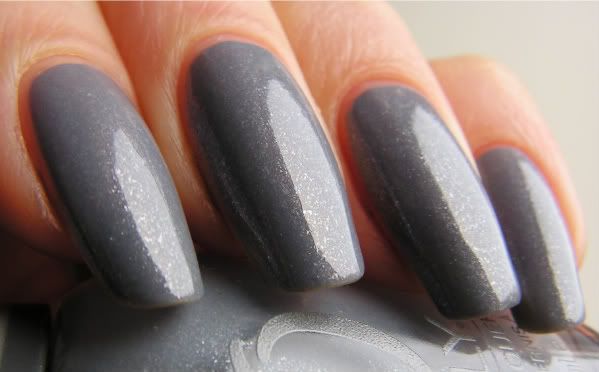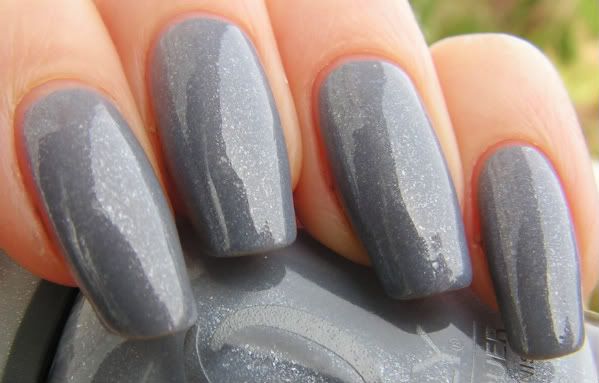 Pixie Dust est un vernis bleu gris plutôt pâle avec de fines paillettes de la collection Once Upon a Time de Orly. J'aime bien ce vernis, il est doux et délicat. Cependant, ce n'est pas la couleur la plus flatteuse sur moi.
La qualité est correcte, facile à appliquer, mais j'ai eu besoin de 3 couches. Il est aussi long à sécher.
---
Pixie Dust is a light blue grey polish with very fine glitter from Orly Once Upon a Time Collection. I like this polish, it's very soft and delicate. I don't think it's the most flattering color on me, though.
The quality was okay, easy to apply, but I needed 3 coats. It also don't dry very quickly.