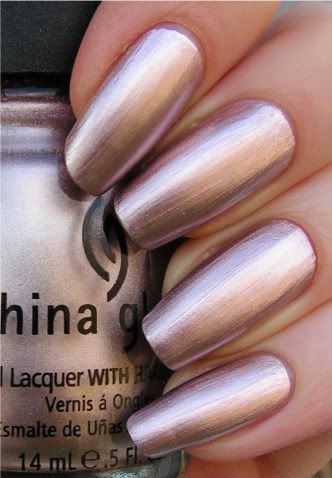 Voici Magical, un vernis taupe/rosé de la collection Romantique de China Glaze. Il est très
frosty
et vous pouvez voir tous les coups de pinceaux, je ne suis définitivement pas fan... Je déteste profondément les coups de pinceaux! :P
L'application est facile et le vernis est parfaitement opaque après 2 couches.
---
This is Magical, a light pinky-taupe polish from China Glaze Romantique collection. It's very frosty and you can see all the brush strokes, I'm definitely not a fan... I HATE brush strokes! :P
Application was easy and the polish was perfectly opaque after 2 coats.