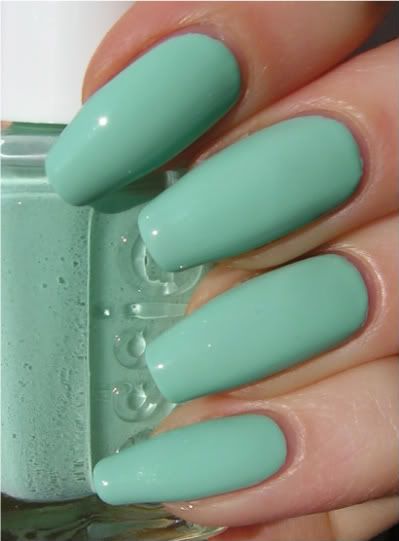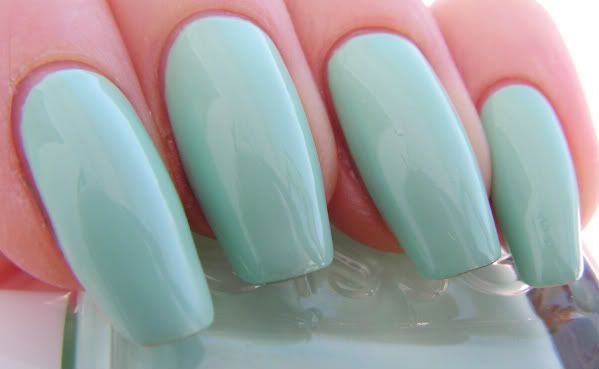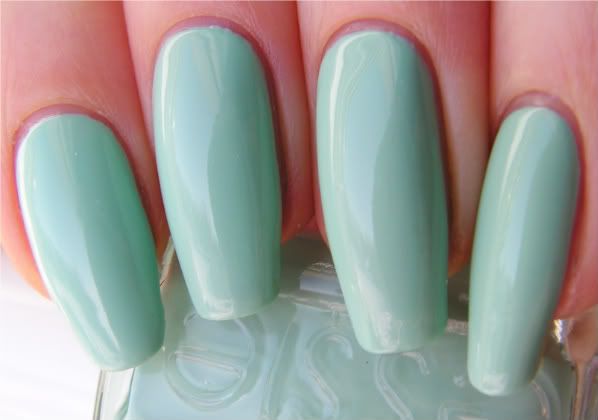 Mint Candy Apple est un très joli vernis vert menthe (plus bleu que vert) de Essie. J'adore cette mode, c'est agréable de voir quelque chose de vif et coloré en hiver! Ce n'est pas extrêmement flatteur sur moi, il donne l'illusion que mes mains sont rouges, mais je l'aime quand même! :P Je pense qu'il serait probablement plus beau sur un teint plus foncé ou bronzé.
J'ai lu de bons commentaires à propos de la qualité du vernis, mais ma bouteille est épaisse et fait beaucoup de stries, ce n'est pas le vernis le plus facile à appliquer. J'ai utilisé 3 couches.
---
Mint Candy Apple is a very pretty mint polish (more blue than green) from Essie. I love this trend, I think it's nice to see something bright in winter! This is not extremely flattering on me, it makes my hands look red but I love it anyway. I think it probably
would look better
on someone with a darker/tanned skin tone.
I read good comments about the formula, but my bottle is thick and streaky, it is
not
the
easiest
polish to
apply
. I used 3 coats.