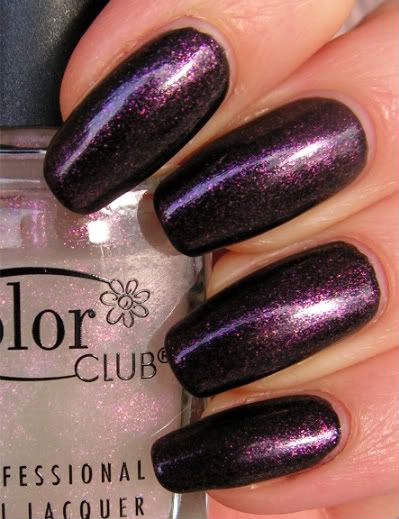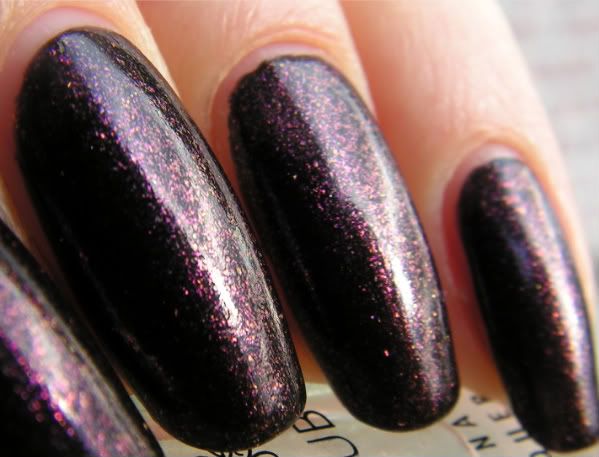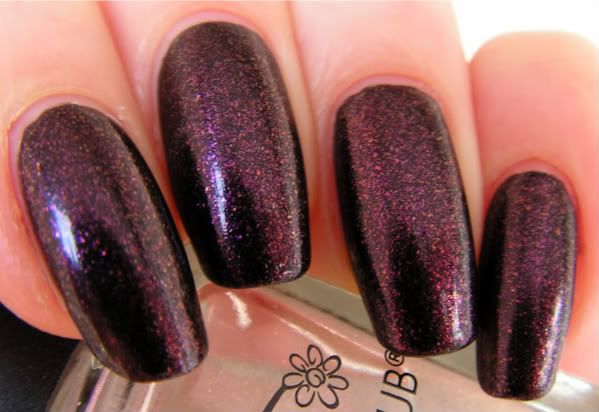 Femme Fatale peut transformer n'importe quel vernis foncé ennuyant en quelque chose de superbe. Ce vernis semble ordinaire dans la bouteille, mais il est magnifique sur un vernis foncé!
La texture est bonne et j'ai seulement utilisé une couche.
---
Femme Fatale can transform any dark boring color into something fabulous! It looks dull in the bottle, but it's gorgeous over a dark polish.
The formula is good and I only used one coat.