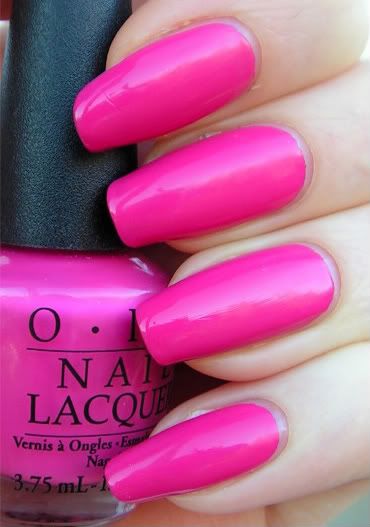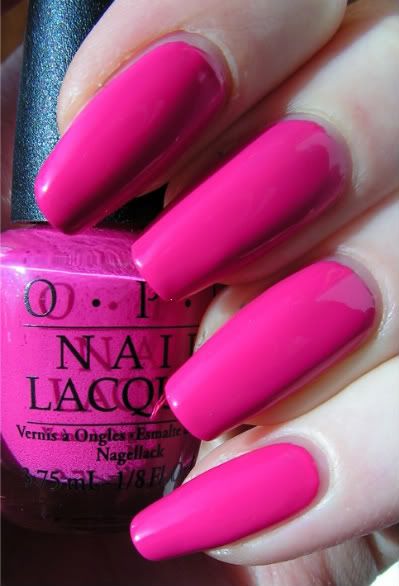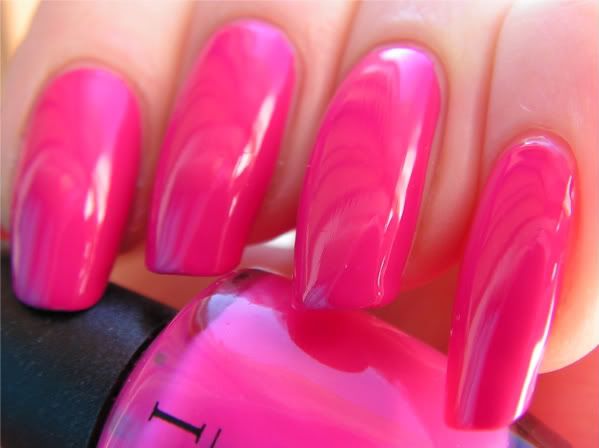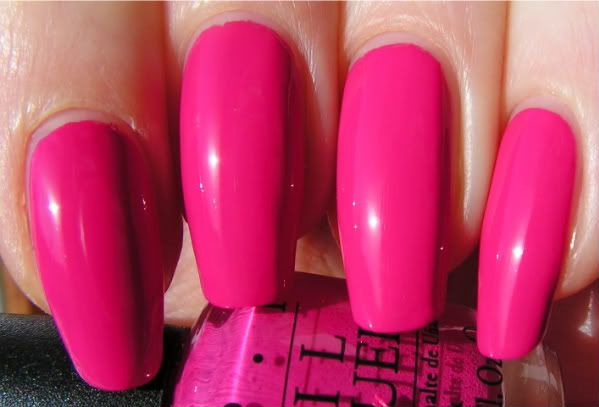 Pink Flamenco est un vernis rose vif de la collection Espana de OPI. C'est une couleur inhabituelle pour l'automne et l'hiver, mais c'est bien de porter quelque chose de coloré de temps à autre. C'est une superbe couleur, pas unique, mais je l'aime beaucoup, les roses vifs me remontent toujours le moral! :)
La formule est correcte, trop épaisse mais assez facile à appliquer. J'ai utilisé 2 couches.
---
Pink Flamenco is a hot pink polish from OPI Espana collection. This is an unusual color for fall and winter, but it's great to wear something bright once in a while. This is a beautiful color, not unique, but I like it, bright pinks always cheer me up! :)
The formula was okay, too thick but not hard to apply. I used 2 coats.