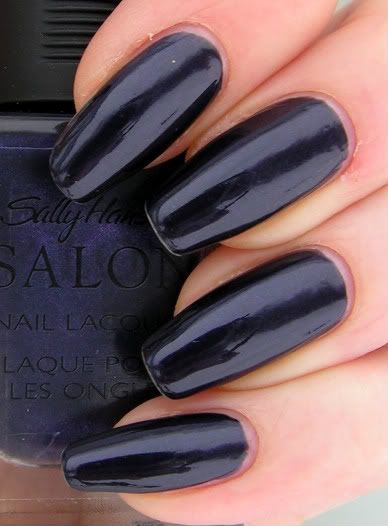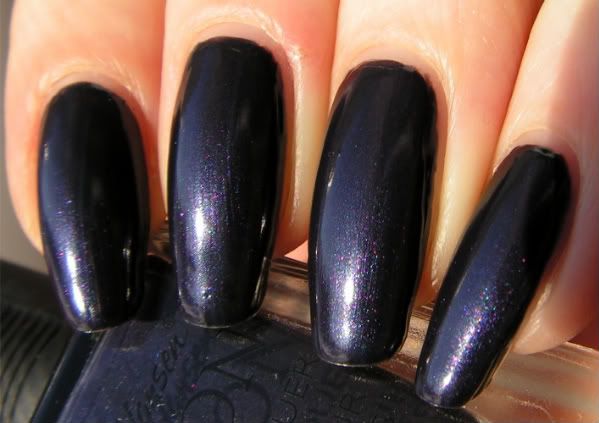 Fashion Forward est un vernis bleu/mauve foncé avec des reflets roses de Sally Hansen. C'est bizarre, dans la pharmacie, ce vernis était définitivement mauve. De toute façon, c'est une jolie couleur, mais rien à couper le souffle. Le vernis serait plus beau si les reflets étaient plus présents.
Le vernis était trop liquide et pas le plus facile à appliquer, mais très pigmenté. J'ai utilisé 2 couches.
---
Fashion Forward is a dark blue/purple polish with pink shimmer from Sally Hansen. It's weird, in the drugstore, this polish was definitly purple. Anyway, this is a great color, but nothing breath taking. This would be prettier if the shimmer was more present.
The formula was too thin, not the easiest to apply, but very pigmented. I only needed 2 coats.