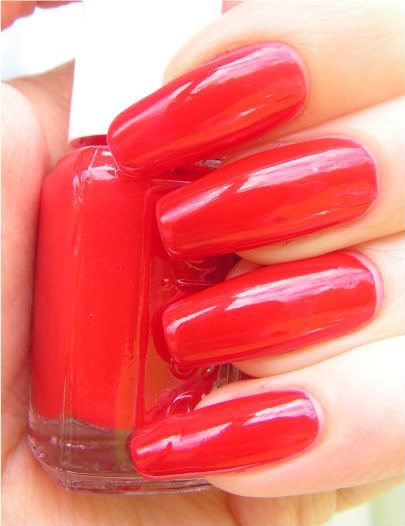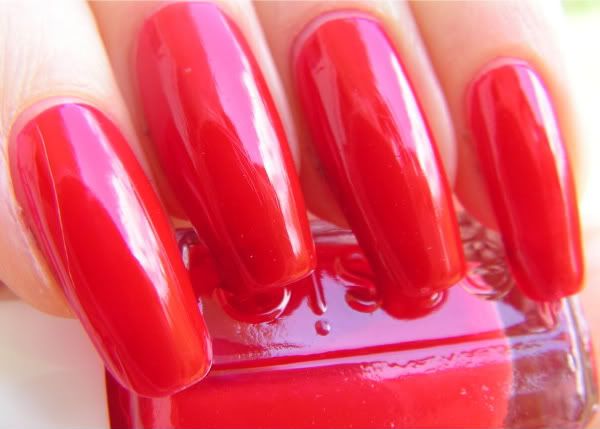 Premièrement, je suis désolée pour le manque de mise à jour, je n'ai pas eu le temps, ni la motivation. ;)

Alors, Jelly Apple est un magnifique rouge vif avec un fini extrêmement laqué. C'est une très belle couleur sur mon teint pâle, j'aime beaucoup le contraste. :) J'ai 3 couches sur les photos et la texture est parfaite.
C'est le rouge parfait pour moi!
---
Jelly Apple is a bright red with a very shiny finish. It's a beautiful color on my pale skin! This is 3 coats and the formula is perfect.
Fantastic color, this is the perfect true red for me! :)