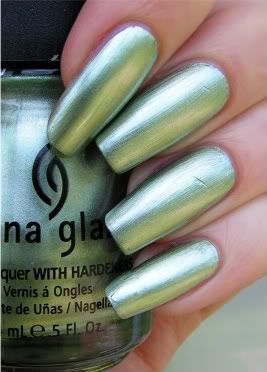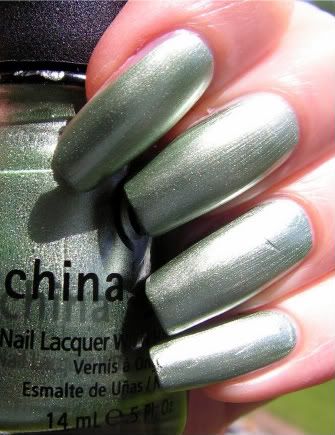 Cherish est un vert pâle métallique qui fait parti de la collection Romantique. Je ne suis pas la plus grande fan de vernis métalliques, mais la qualité de celui-ci approche la perfection. La couleur est opaque après une couche et il ne fait pas du tout de stries.
Jolie couleur, mais trop "frosty" pour moi! ;)
--
Cherish is a metallic light green part of the Romantique Collection. I'm not the biggest fan of metallic polishes, but the quality of this one is near perfect. The color is opaque in one coat and it's not streaky at all!
Pretty color, but too frosty for me! ;)