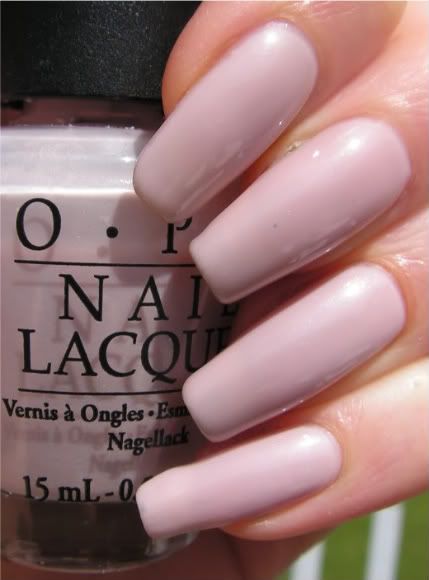 Sur mes ongles, ce vernis est un très beau gris rosé. C'est un de mes vernis neutres préférés, il est très simple, sophistiqué et élégant.
La qualité est parfaite, mais il n'est pas tout à fait opaque. Je dois utiliser au moins 3 couches pour obtenir un résultat satisfaisant.
--
On my nails, this is a beautiful pale grey-pink. It's one of my favorite neutral polishes, it's simple, sophisticated and elegant.
The quality is perfect, but this polish is not totally opaque. I need to use at least 3 coats to obtain a great result.