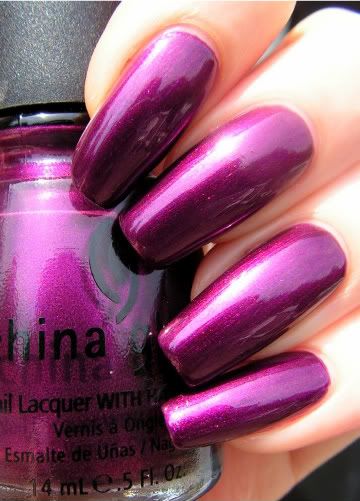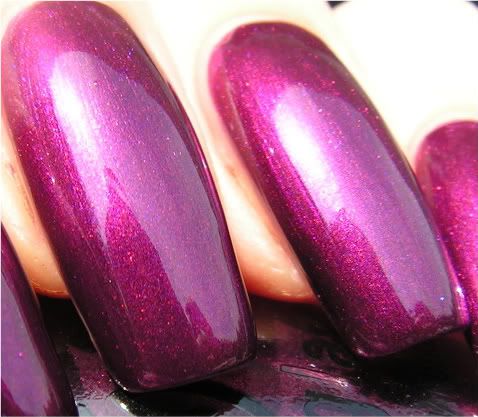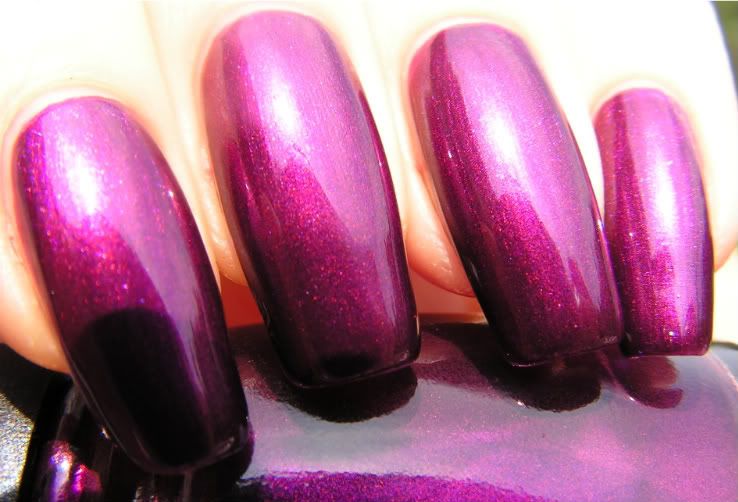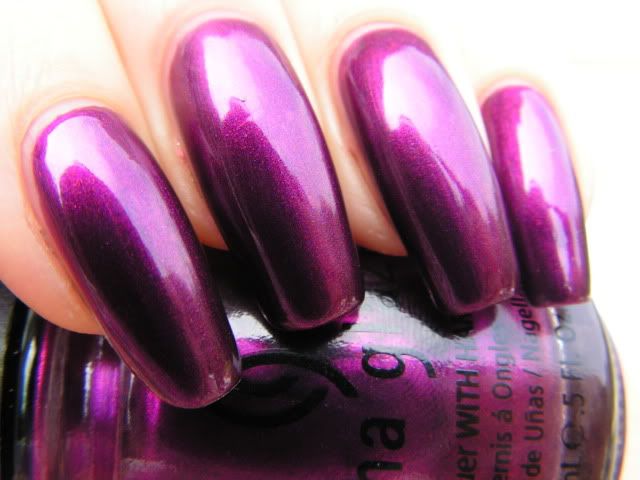 Voici Stella, un magnifique vernis violet rempli de fines paillettes roses. Il est plus magenta et plus clair que Let's Groove, l'autre vernis violet de la collection Retro Diva. La couleur est riche, je ne pensais pas l'aimer autant!
J'ai utilisé seulement 2 couches et la texture était parfaite.
---
This is Stella, a beautiful medium violet polish with pink shimmer. It's much more magenta and lighter than Let's Groove. The color is rich, I love it much more than I thought I would!
I used only 2 coats and the texture was perfect.