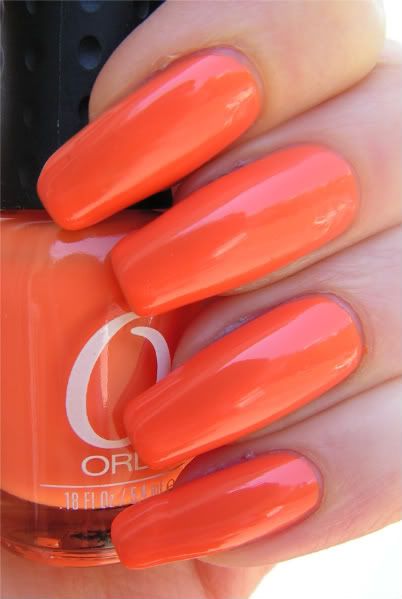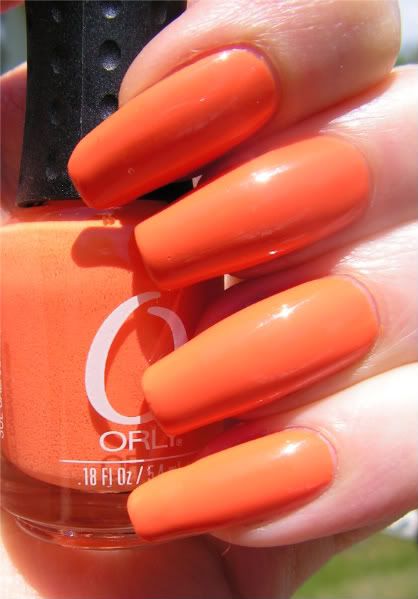 Sol Cabana est un vernis orange de la collection Tiki Time de Orly. Sur les photos, la couleur parait très vibrante, mais elle est définitivement plus douce en vrai. Je n'aime pas tellement ce vernis, la couleur est horrible avec mon teint très pâle. J'aurais préféré un orange plus vif ou plus foncé.
Côté qualité, la texture était bien et j'ai utilisé 3 couches.
---
Sol Cabana is an orange polish from Orly Tiki Time collection. In pictures, the color looks very bright, but in real life, it's definitely softer. I don't really like this polish, the color is awful on my pale skin. I would have preferred a brighter or darker orange.
Quality wise, the formula was great and I used 3 coats.