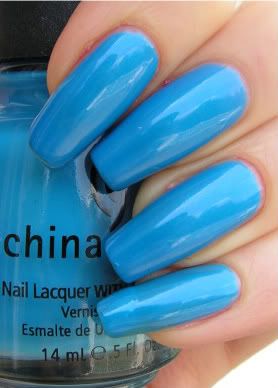 Sky High-Top est un magnifique vernis bleu ciel de la collection Kicks de China Glaze. Je dois dire que c'est une jolie couleur, mais pas unique! Les paillettes sont très subtiles, presque invisibles.
J'ai seulement utilisé 2 couches et l'application était facile.
Un joli bleu, mais pas mon préféré!
---
Sky High-Top is a beautiful sky blue polish from the Kicks Collection. I have to say it is a pretty color, but not terribly unique. The shimmer is very subtle, almost invisible.
I only used 2 coats and the application was easy.
Not my favorite blue, but a nice one nevertheless!