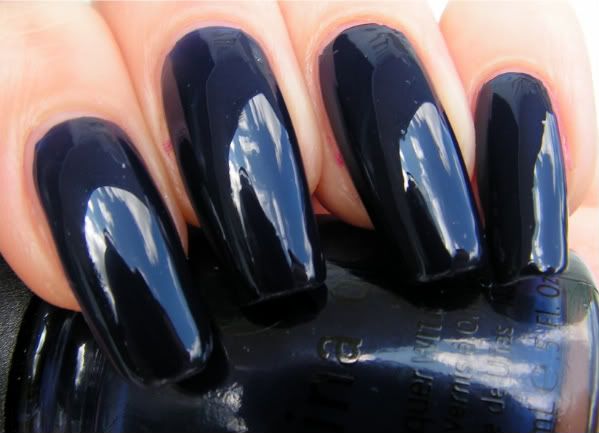 Calypso Blue est un vernis bleu marine extrêmement laqué de la collection Bahama Blues. J'aime le fait que ce vernis ne semble jamais noir, même à l'intérieur. Calypso Blue et Bermuda Breakaway sont mes 2 favoris de cette merveilleuse collection, ils sont parfaits.
Le vernis est épais, mais je n'ai eu aucun ennui à l'application. J'ai utlilisé 2 couches.
-----
Calypso Blue is an extremely glossy navy polish from Bahama Blues Collection. I like the fact that it never looks black, even indoor. Calypso Blue and Bermuda Breakaway are my two favorites from this wonderful collection, they are both perfect! ;)
This polish is very thick, but I've had no trouble at all with application. I used 2 coats.