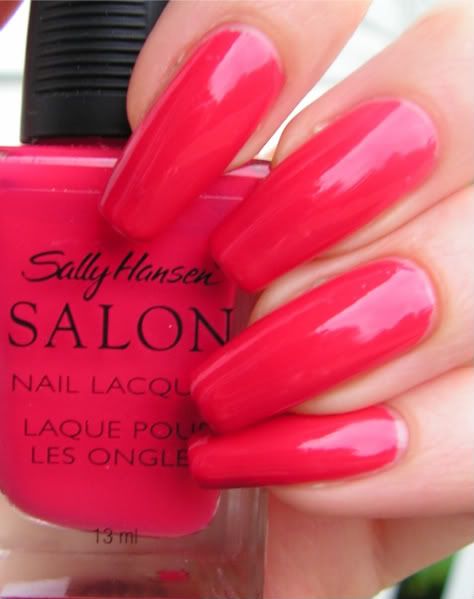 Orange You Cute, malgré le nom, est un vernis rose/corail. Je l'aime bien, surtout en pédicure.
J'ai utilisé 2 couches et je n'ai pas eu de problème à l'application. J'aime la gamme "Salon" de Sally Hansen, la qualité est toujours bonne et les couleurs sont jolies!
---
Orange You Cute, despite the name, is a bright, almost neon, pink/coral polish. I like it, especially for a pedicure.
Iused 2 coats and I had absolutely no application problem. I love the "Salon" line, the quality is always good and the colors are pretty!