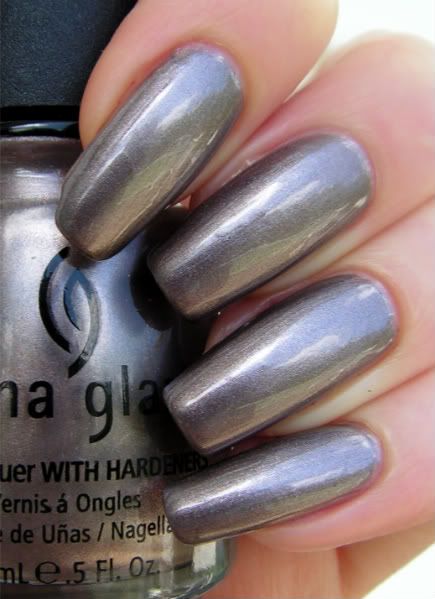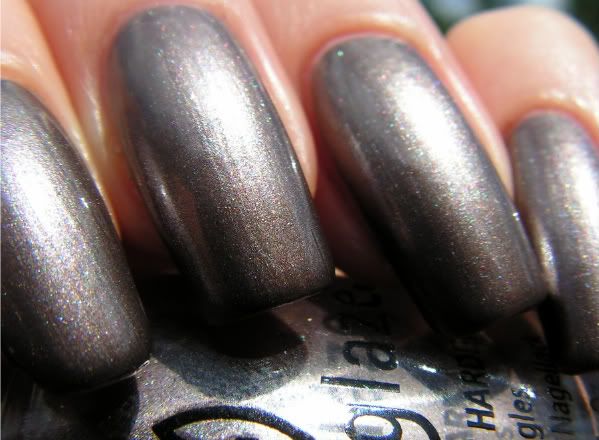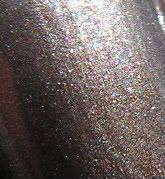 Cords est un superbe vernis gris taupe argenté de la collection Retro Diva de China Glaze. Définitivement une couleur époustouflante, très unique et parfaite pour l'automne.
Je n'ai pas eu de problèmes à l'application, la texture est très crémeuse. Le résultat n'est pas totalement sans stries, mais ce n'est pas si mal pour un vernis
frosty
comme celui-ci. J'ai utilisé 2 couches.
--
Cords is a beautiful silvery grey taupe from China Glaze Retro Diva collection. Definitely a stunning shade, very unique and perfect for fall.
I had no application problems, the formula is very smooth. Cords is not totally streak-free, but it's not too bad for a frosty polish like this one. This is 2 coats.