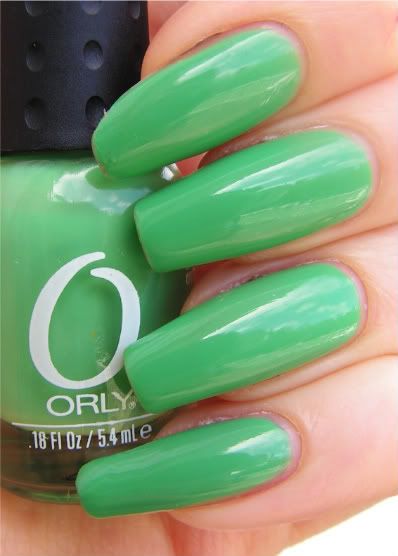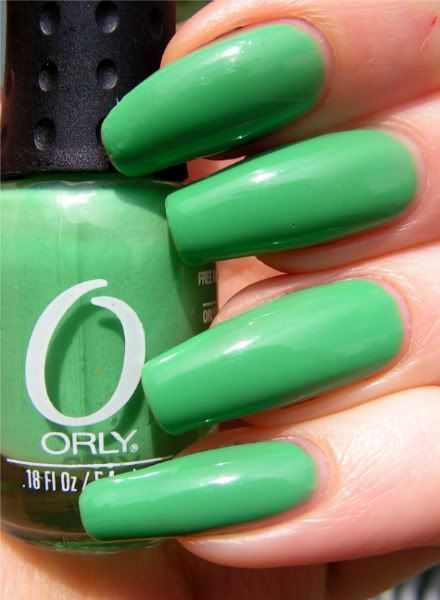 Mint Mojito est un joli vernis vert pâle. J'étais un peu déçue, je croyais que la couleur serait beacoup plus vert menthe. Je ne suis pas certaine de l'aimer avec mon teint.
La formule est bien, j'ai seulement utilisé 2 couches... Mais le vernis a taché mes ongles... :(
----
Mint Mojito is a pretty light green polish. I was a little bit disappointed, I thought the color would be much more minty. I'm not sure I like this color on my skintone.
The formula is great, I only used 2 coats... But it stained my nails... :(