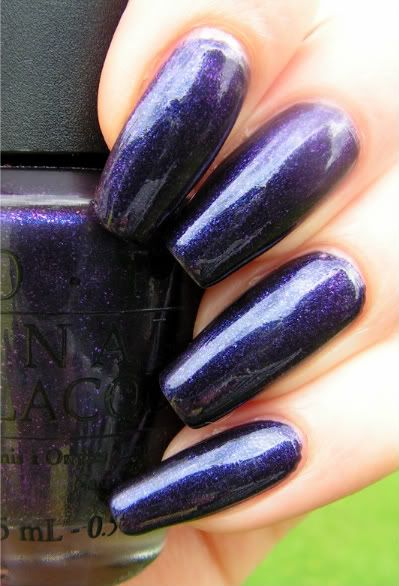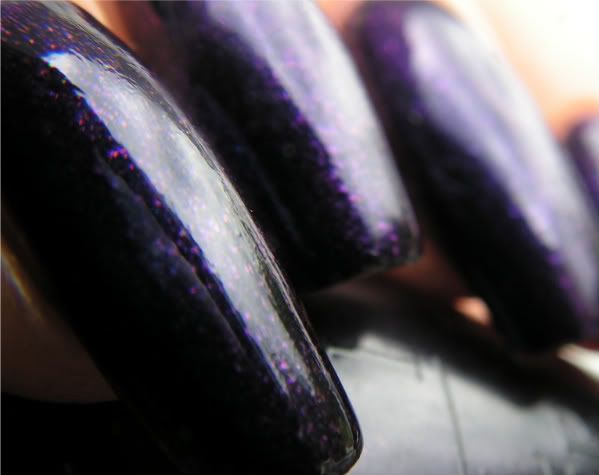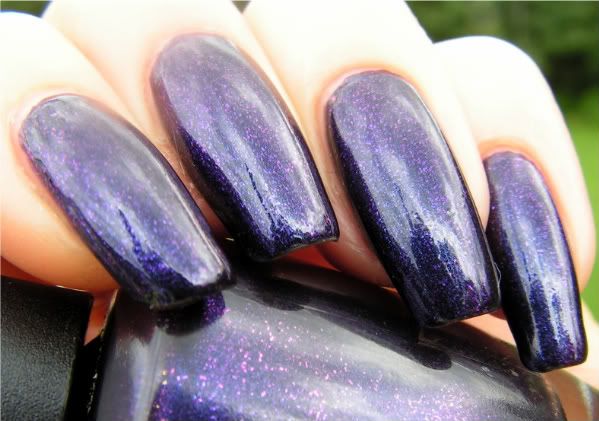 Ink est un superbe vernis bleu/mauve avec des paillettes bleues, roses et mauves. J'adore cette couleur, elle est riche, ne semble jamais noire et elle est jolie avec mon teint clair. Un must pour n'importe quelle fan de vernis vampy!
La texture n'est pas parfaite, elle est trop épaisse et un peu difficile à appliquer. La qualité des OPI est habituellement bien meilleure. J'ai utilisé 3 couches.
---
This is a gorgeous dark blue purple with pink, blue and purple small glitter. I absolutely love this color, it's rich, never look black and it looks great with my skin tone. A must-have for any vampy polish lover!
The texture is not perfect, it is too thick and a little bit hard to apply. The quality of OPI is usually better. I used 3 coats.