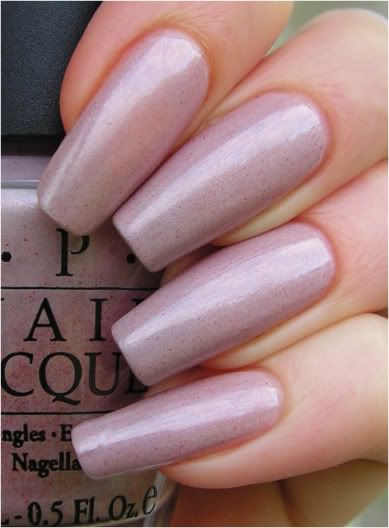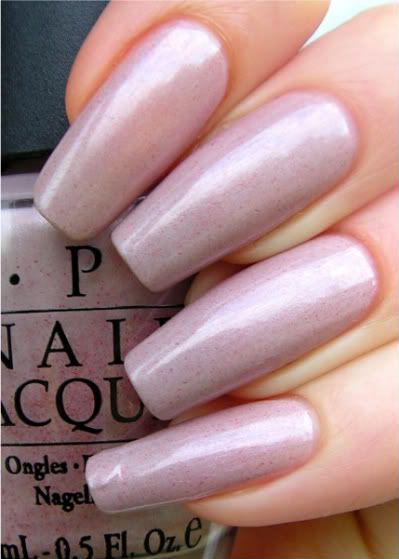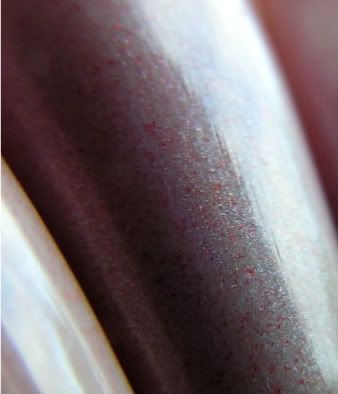 You're a doll est un vernis rose clair argenté rempli de petites particules cuivrées de la collection Holiday in Toyland de OPI. Les particules sont tout simplement superbes, elles sont subtiles, mais visibles. Un vernis classe et sophistiqué!
La qualité est bonne, mais j'ai dû appliquer 3 couches pour obtenir un résulat opaque.
---
You're a doll is a silverish light pink with copper flecks from OPI Holiday in Toyland collection. The flecks are absolutely gorgeous, they are subtle, but visible. Very sophisticated and classy polish.
The formula is great, but I had to apply 3 coats to get complete opacity.