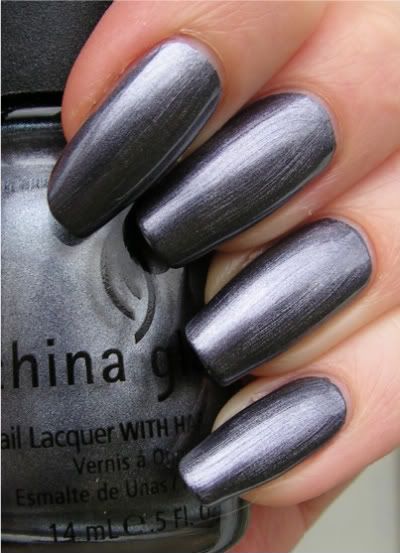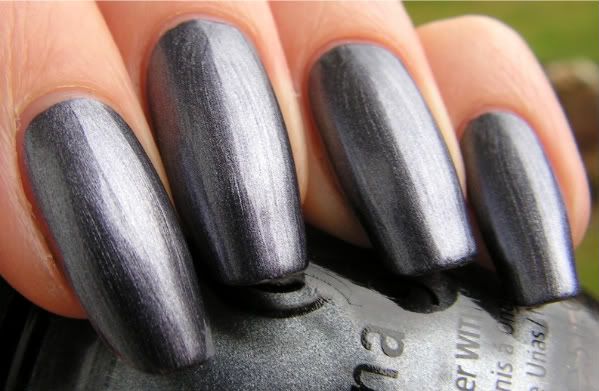 Voici Awaken, un vernis gris foncé argenté de la collection Romantique de China Glaze. Habituellement, je n'aime pas les couleurs "frosty" ou métalliques, surtout parce que je déteste voir des coups de pinceau, mais celui-ci n'est pas trop mauvais! Évidemment, vous pouvez voir les coups de pinceau, mais en vrai, ils ne sont pas extrêmement visibles. De toute façon, j'aime vraiment cette couleur! :)
La qualité de ce vernis est super, il est opaque en une ou deux couches (je préfère toujours 2) et très facile à appliquer.
---
This is Awaken, a metallic slivery charcoal polish from China Glaze Romantique collection. I don't usually like frosty/metallic colors, mostly because I hate brush strokes but this one is not too bad. Of course, you can see the strokes, but in real life, they are not extremely visible. Anyway, I really like this color! ;)
The quality of this polish is amazing, it is opaque in one or two coats (I always prefer 2) and very easy to apply.