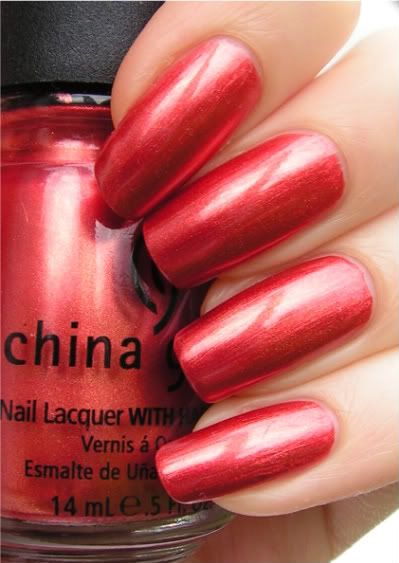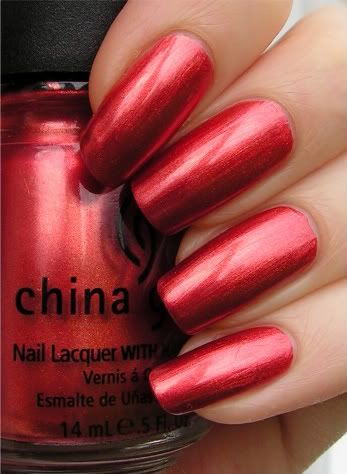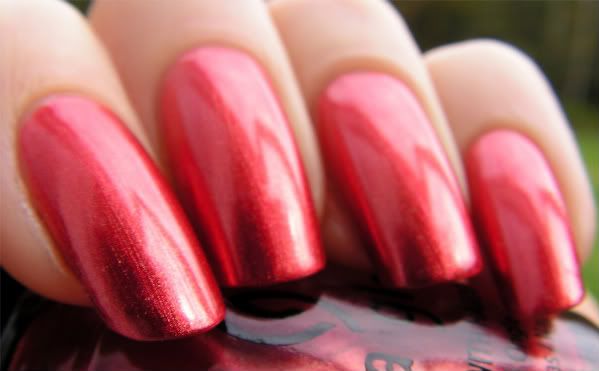 Voici Street Racing, un vernis rouge orangé cuivré avec un fini métallique. Je ne sais pas pourquoi je l'ai acheté, je n'aime pas le orange et je ne suis pas fan des vernis "frosty". Étonnamment, je ne déteste pas celui-ci. Ce n'est définitivement pas mon vernis favori, mais je pense qu'il est plutôt joli et qu'il s'agit d'une belle couleur pour l'automne.
La qualité est très bonne, le vernis ne fait pas trop de stries et il est facile à appliquer. J'ai utilisé 2 couches.
---
This is Street Racing, an orange/red coppery polish with a metallic finish. I don't know why I bought this one, I hate orange and I'm not a fan of frosty polish. Strangely, I don't hate this one. This is definitely not my favorite polish, but I think it looks nice and it is also a good fall color.
The formula was very nice, not too streaky and very easy to apply. I used 2 coats.