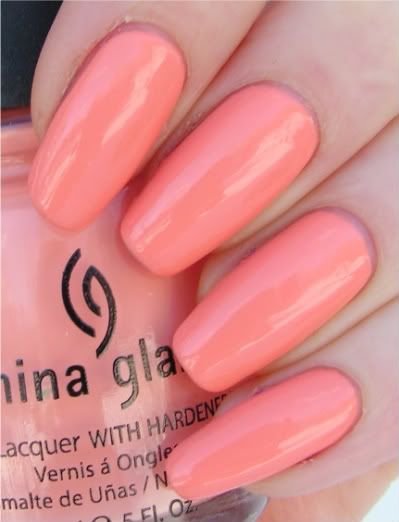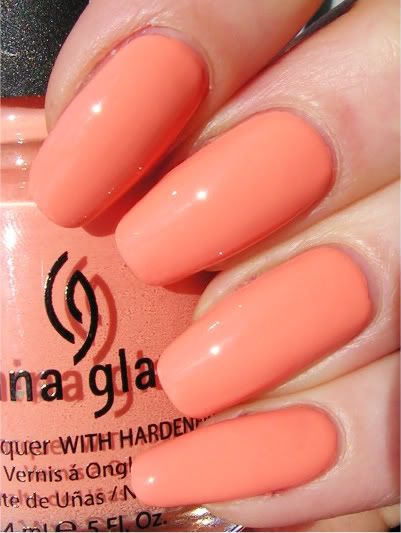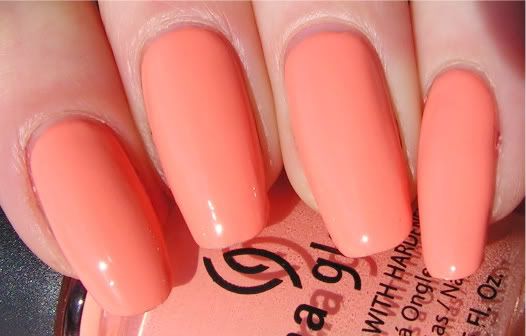 Peachy Keen est vernis pêche orangé clair de China Glaze. Je ne suis pas habituée de porter ce genre de couleur et je ne pense pas que ce soit le vernis le plus flatteur sur moi, mais je l'aime! Il est unique et la couleur est parfaite pour le printemps.
La texture est pâteuse et épaisse, mais un peu mieux que Lemon Fizz. J'ai utilisé deux couches.
---
Peachy keen is a light peachy-orange polish from China Glaze. I'm not used to wear this kind of color and I don't think this is the most flattering polish on me, but I like it! It's unique and the color is perfect for spring.
The formula was gloopy and thick, but a little bit better than Lemon Fizz. This is 2 coats.