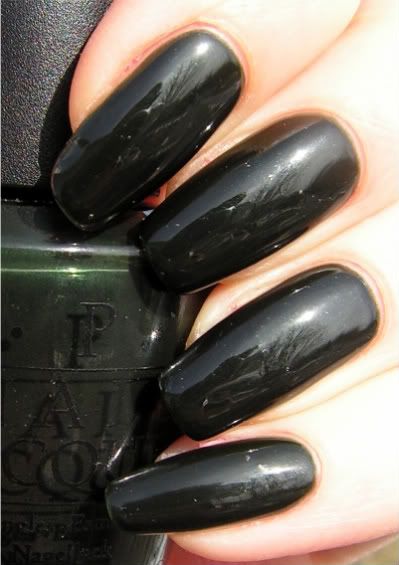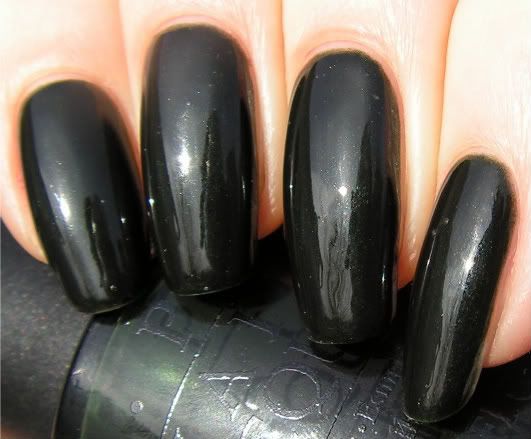 Here Today, Aragon Tomorrow est un vernis vert extrêmement foncé avec de fines paillettes de la collection Espana de OPI. Sur mes ongles, il semble noir, sauf sous les rayons du soleil. Je ne déteste pas ce vernis, mais je m'attendais à mieux.
La texture est trop liquide, la qualité de OPI est habituellement meilleure. J'ai utilisé 3 couches.
---
Here Today, Aragon Tomorrow is a very dark green polish with slight shimmer from OPI Espana collection. On my nails, it looks pretty much black, except under sunlight. I don't hate this polish, but I was expecting something better.
The formula is thin and runny, the quality of OPI is usually better. I used 3 coats.