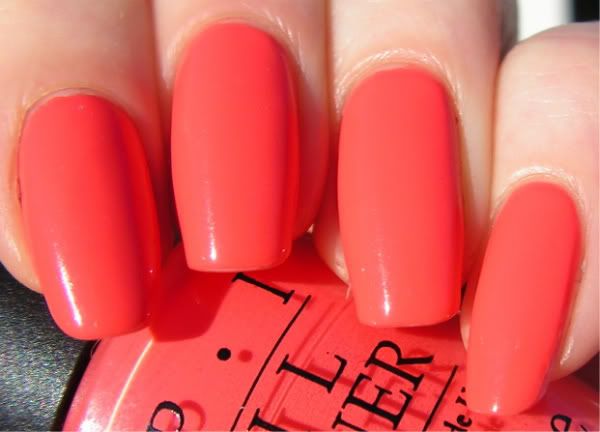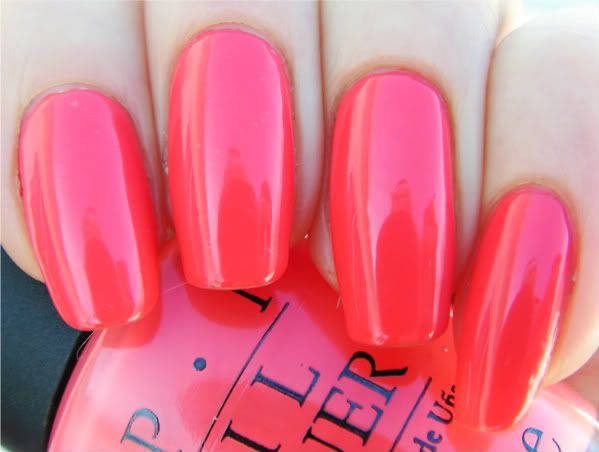 Hot & Spicy est un superbe vernis orangé avec une touche de corail et de pêche de la collection Hong Kong de OPI. J'adore cette couleur, elle est très estivale et je n'ai rien de similaire dans ma collection.
La qualité est bonne et le vernis est opaque après 2 couches.
---
Hot & Spicy is a beautiful orange polish with a hint of coral and peach from OPI Hong Kong collection. I love this color, it is very summery and I have nothing like it in my collection.
The formula is very good and opaque with only 2 coats.