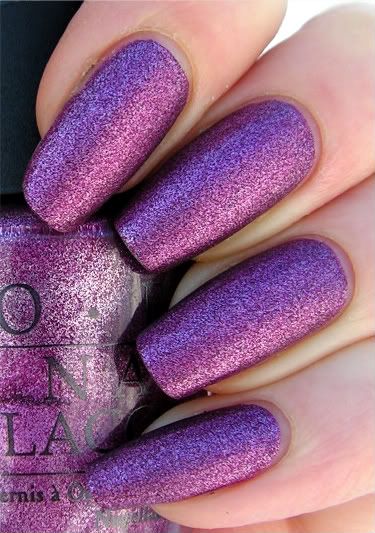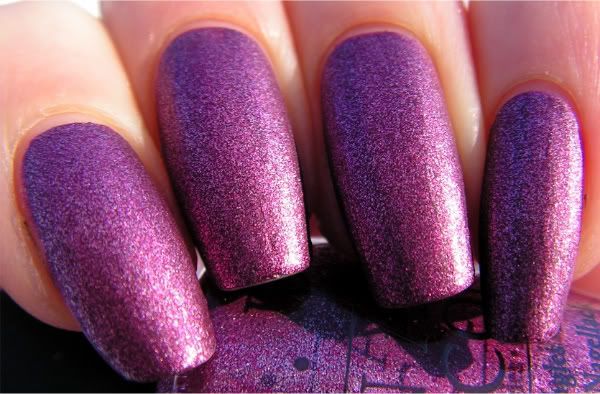 We'll Always Have Paris est un vernis rose violet de la collection Suede de OPI. Il ne ressemble en rien à l'original qui est un bourgogne foncé. Quoi qu'il en soit, j'aime beaucoup cette couleur et le fini suède est magnifique!
La qualité est très bonne, bien meilleure que les autres vernis suèdes et très facile à appliquer. J'ai utilisé 2 couches.
---
We'll Always Have Paris Suede is a pinky purple polish from OPI Suede collection. It looks nothing like the original We'll Always Have Paris which is a dark burgundy. Anyway, I love the color and the finish is stunning.
The formula was very good, much better than the others suede and very easy to apply. I used 2 coats.