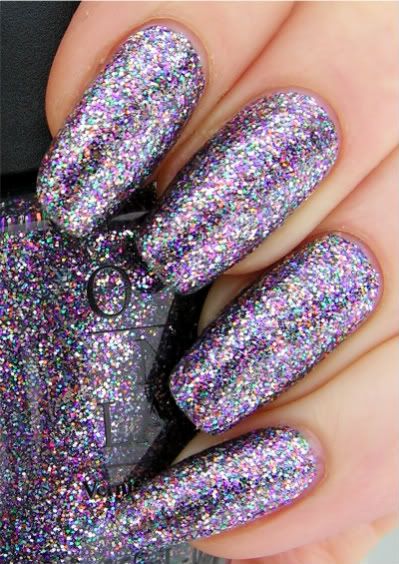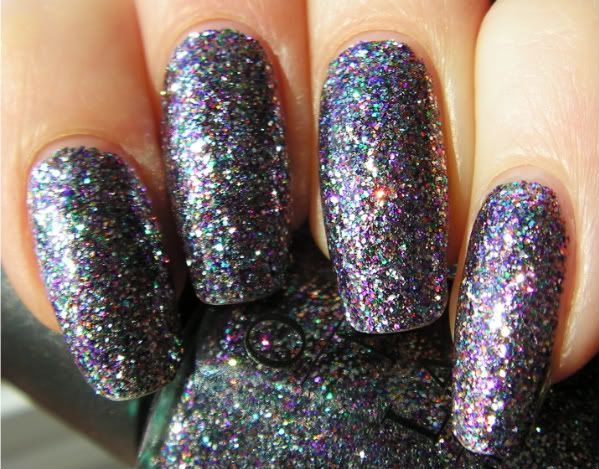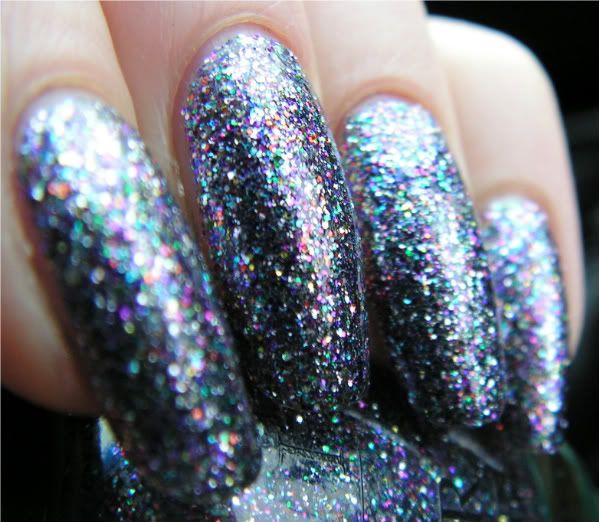 Voici Mad as a Hatter, un vernis incroyable rempli de paillettes multicolores de la collection Alice in Wonderland de OPI. Il y a du rose, du vert, du bleu, du mauve, du orange et du argent dans une base translucide noire. Personnellement, je suis en amour avec ce vernis, je trouve que c'est une couleur unique, extravagante et amusante. C'est la manucure parfaite pour mon anniversaire, la couleur est tellement festive! :)
Le vernis est étonnamment facile à appliquer. J'ai utilisé 3 couches, mais 2 auraient été assez. J'ai aussi appliqué 3 couches de top coat parce que je voulais un résultat lisse.
---
This is Mad as a Hatter, a crazy polish with multi-colored glitter from OPI Alice in Wonderland collection. There is pink, green, blue, purple, orange and sliver glitter in a sheer black base. Personaly, I looooove this polish, I think this is a crazy, fun and unique color. It's the perfect manicure for my birthday, the color is so festive! :)
The formula was suprisingly easy to apply. I used 3 coats, but 2 would have been enough. I also used 3 coats of top coat because I wanted a smooth result.