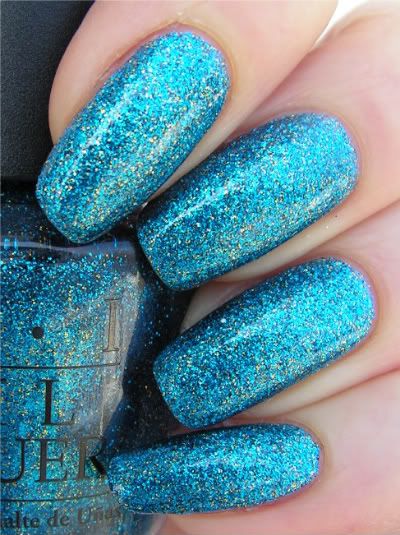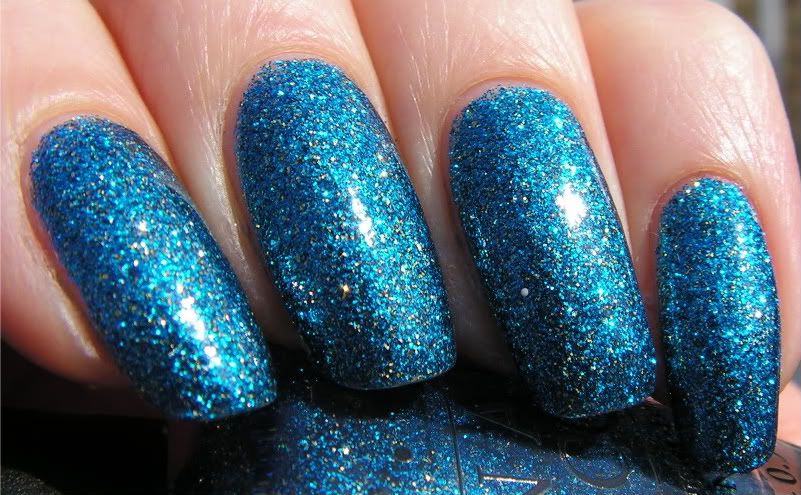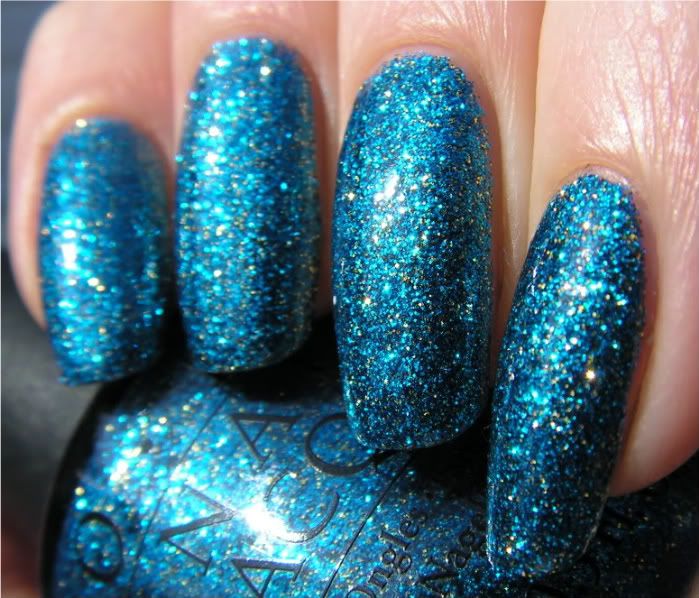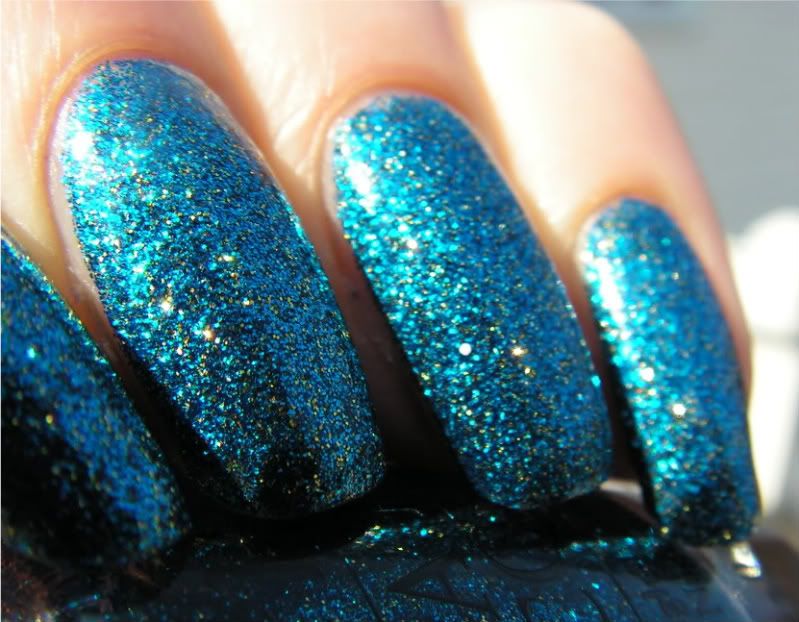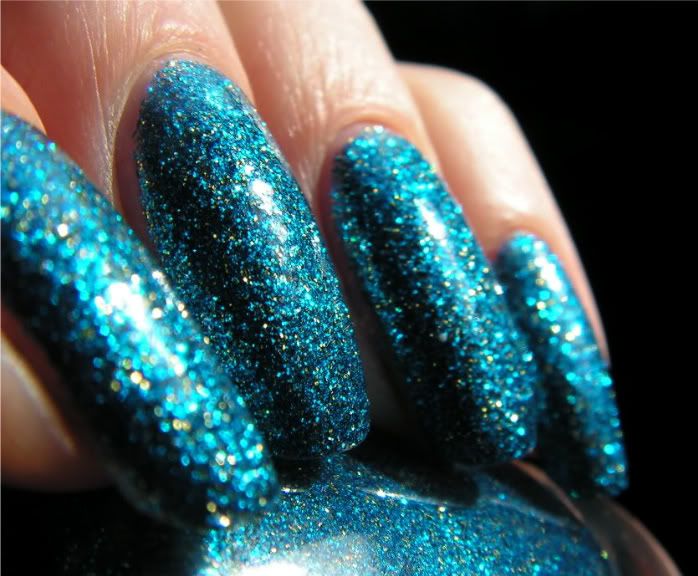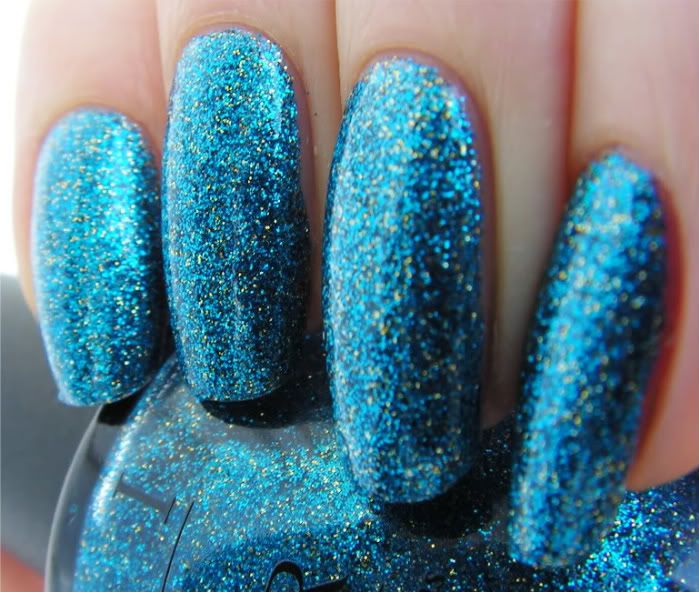 Voici Absolutely Alice, un vernis bleu pailleté de la collection Alice in Wonderland de OPI. La couleur est super brillante, très profonde, unique et tout simplement superbe. Ce vernis est définitivement l'un de mes favoris! Je suis en amooooour! ;)
Cependant, la formule n'est pas parfaite, le vernis s'écaille rapidement (habituellement après une journée ou deux) et n'est pas le plus facile à appliquer. Personnellement, ça ne me dérange pas parce que la couleur est incroyable. J'ai utilisé 3 couches.
---
This is Absolutely Alice, a glittery blue polish from OPI Alice in Wonderland collection. The color is super sparkly, very deep, unique and simply stunning. This polish is definitly one of my favorite! I'm in loooove! ;)
However, the formula is not perfect, the polish chips quickly (usually after a day or two) and is not the easiest to apply. Personnaly, I don't really care because the color is amazing. I used 3 coats.