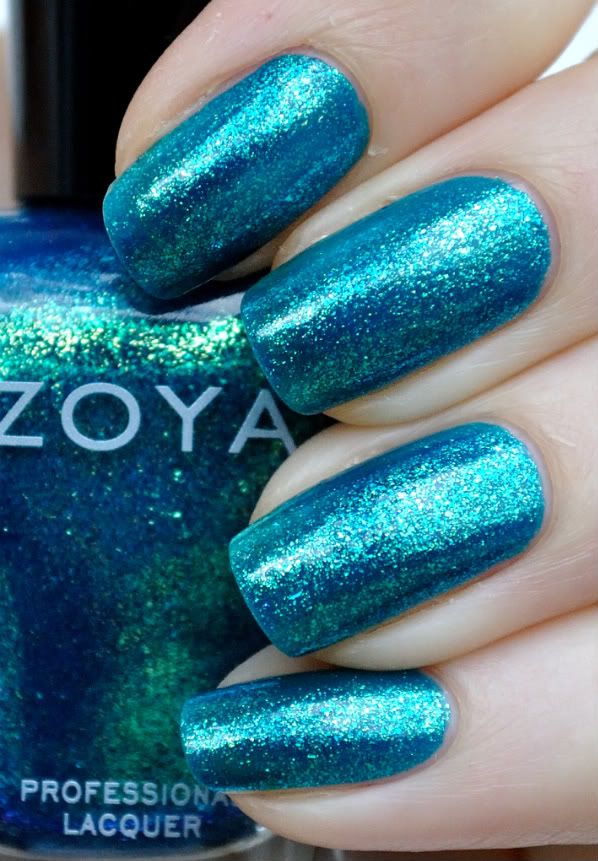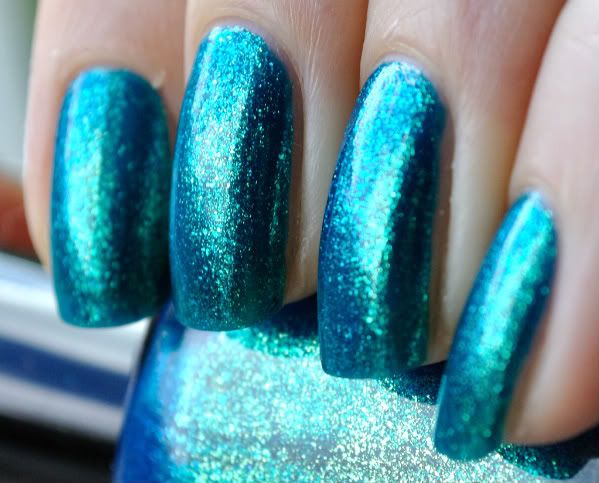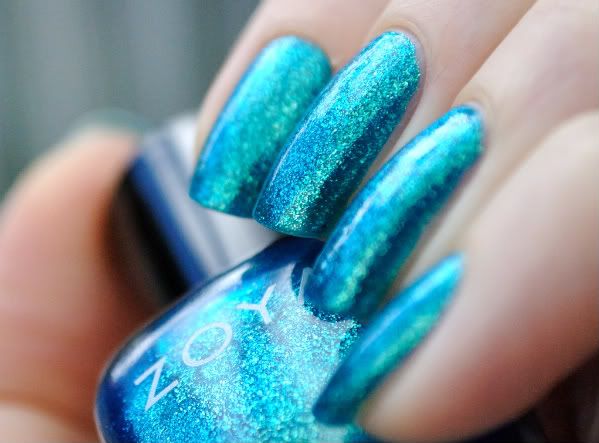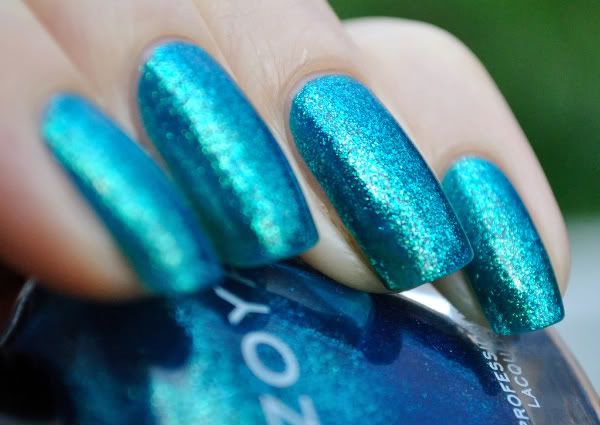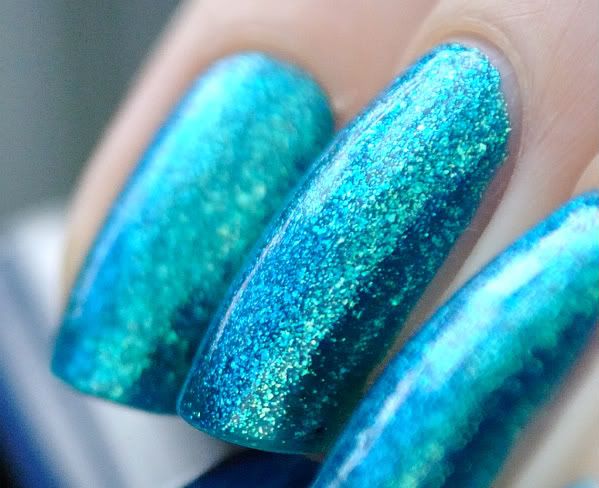 Charla est un vernis bleu/turquoise avec de fines paillettes de la collection Sparkle de Zoya. La couleur est tellement jolie et lumineuse, je ne peux pas m'empêcher de regarder mes ongles sans arrêt!
Le vernis est facile à appliquer, mais translucide. J'ai utilisé 2 couches, mais 3 auraient été mieux.
---
Charla is a stunning blue/turquoise polish with fine glitter from Zoya Sparkle collection. The color is so pretty and glowy, I can't stop looking at my nails!
The formula is good and easy to apply, but sheer. I used 2 coats, but 3 would have been better.