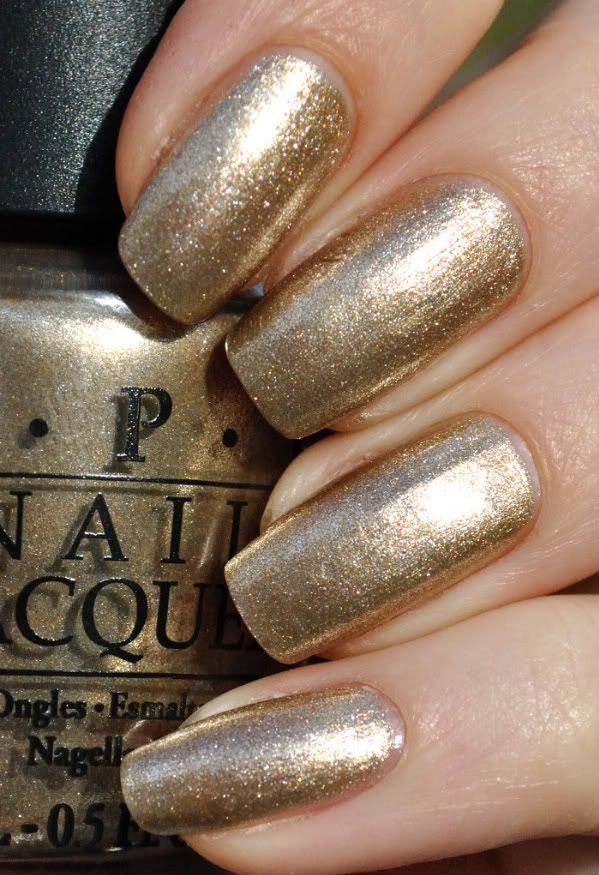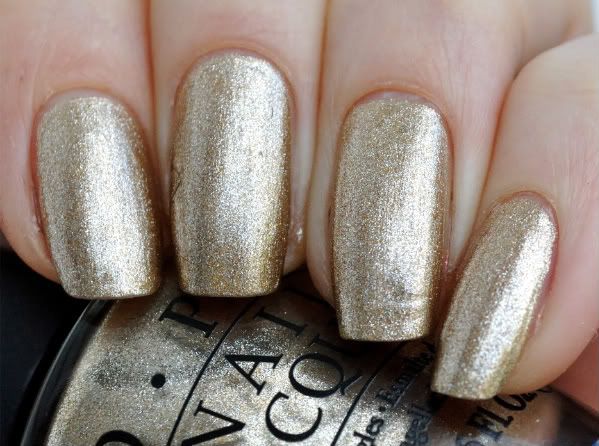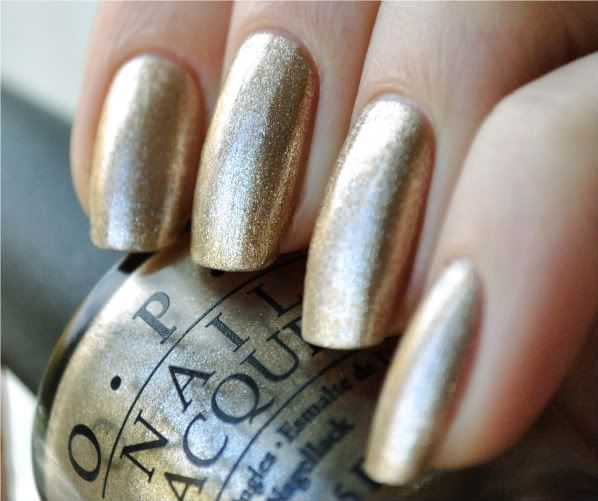 Voici Glitzerland, un vernis doré très brillant de la collection Suisse de OPI. Habituellement, je n'aime pas ce qui est doré sur moi, mais je trouve ce vernis très joli, probablement parce que la couleur n'est pas trop jaune.
La qualité est bonne, l'application est facile et le vernis ne fait pas de stries. J'ai utilisé 2 couches.
---
This is Glitzerland, a sparkly gold polish from OPI Swiss collection. I don't usually like gold on me, but I find this polish very pretty, probably because the color is not too yellow.
The quality is great, the application is easy and not streaky. I used 2 coats.