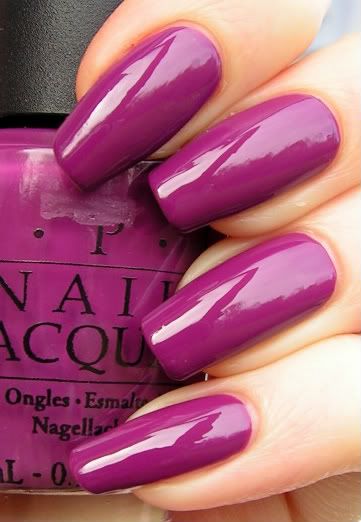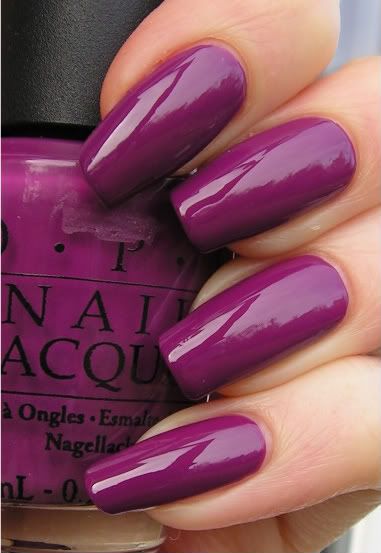 Voici Pamplona Purple, un joli vernis violet au fini crème de la collection Espana de OPI. La couleur est splendide, pour moi, c'est le violet parfait!
Il s'applique très bien et il est opaque après 2 couches.
---
This is Pamplona Purple, a lovely purple creme polish from OPI Espana collection. The color is gorgeous, for me, this is the perfect shade of purple!
It applies very nicely and it was opaque after two coats.