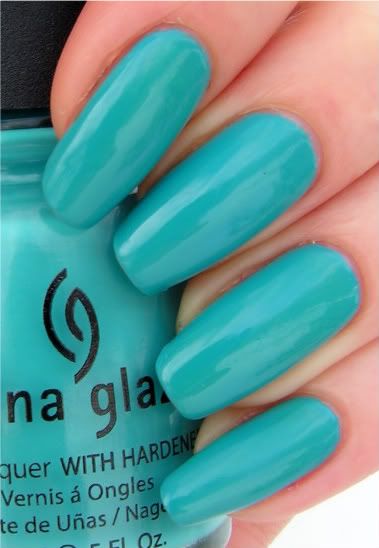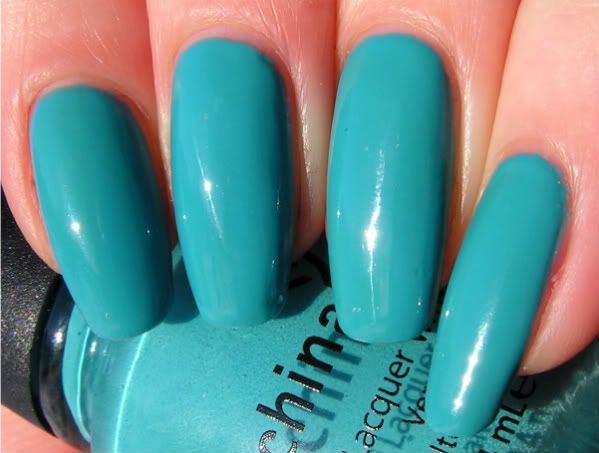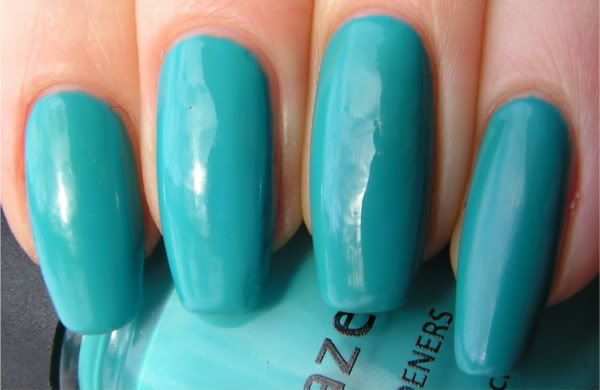 Flyin' High est un vernis bleu turquoise de la collection Up & Away de China Glaze. C'est un magnifique coloris, joli avec mon teint et parfait pour le printemps. La couleur ressemble à Custom Kicks, mais Flyin' High ne possède pas de paillettes.
Le vernis est épais, mais facile à appliquer et très pigmenté. J'ai utilisé 2 couches.
---
Flyin' High is a light turquoise blue polish from China Glaze Up & Away collection. This is a beautiful shade, pretty with my skintone and perfect for spring. The color is very similar to Custom Kicks, but Flyin' High don't have shimmer.
The formula is thick but easy to apply and very pigmented. This is 2 coats.