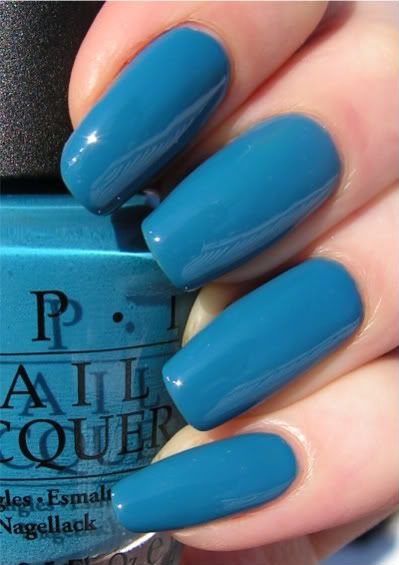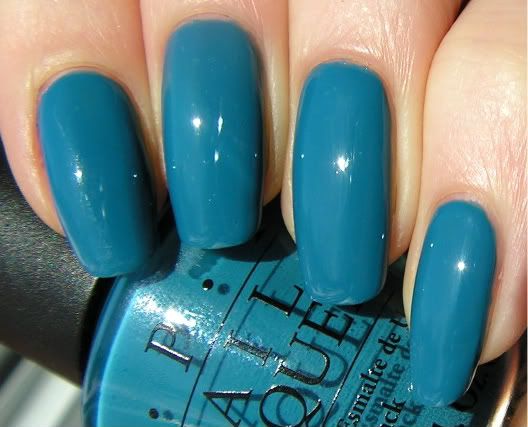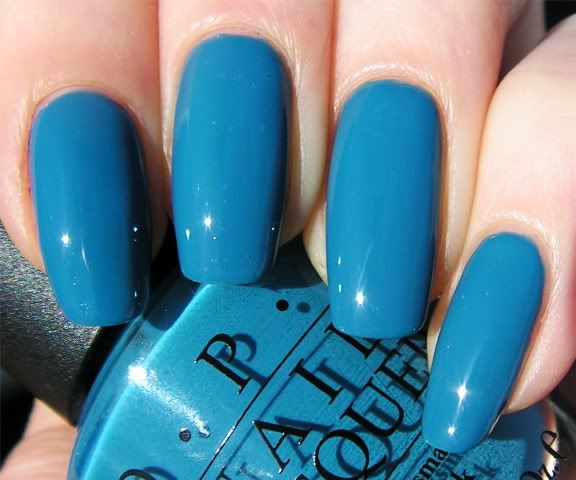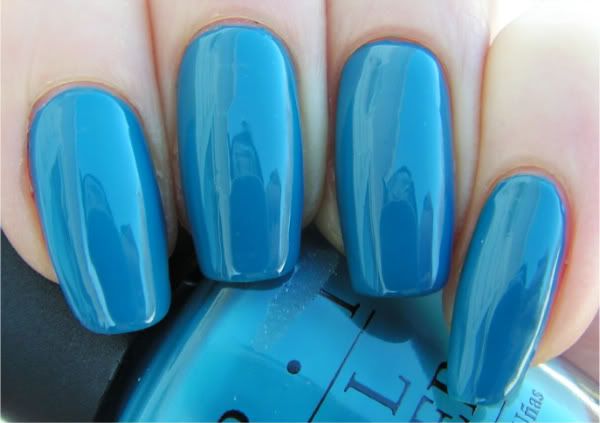 Suzi Says Feng Shui est un superbe vernis bleu de la collection Hong Kong de OPI. La couleur est très difficile à décrire, elle semble éclatante sur mes photos, mais elle est plus douce en réalité. C'est mon vernis favori de cette collection, la couleur est sublime.
La formule est bien pigmentée et facile à appliquer. J'ai utilisé 2 couches.
---
Suzi Says Feng Shui is a beautiful blue polish from OPI Hong Kong collection. The color is very hard to describe, it looks bright in my pictures, but it's softer in real life. This is my favorite polish from this collection, the color is stunning.
The formula is pigmented and easy to apply. I used 2 coats.